With over 1.2 billion people using Instagram each month—some estimate it even as high as 1.4 billion—you've probably considered it as part of your company's marketing strategy this year. Unfortunately, making Instagram—or any social media platform—work for you is not as simple as just 'posting.' The what, when, and how of your Instagram strategy requires insight and expertise.
A common challenge is how quickly the guidelines change when it comes to digital marketing and social media advertising. So, what worked last year, may not be your best strategy in 2022 anymore. So, to simplify things for businesses this year, we've compiled a quick reference guide to help you get it right and increase your engagement online.
Instagram CAN be your key to reaching your audience and scaling your business this year.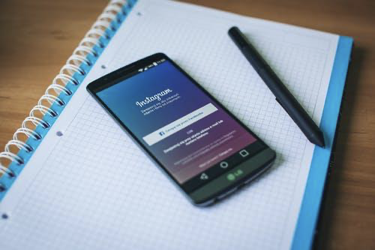 Is Instagram Still Worth it?
Firstly, don't think you can skip Instagram altogether. On a list of apps' number of downloads, this one ranks second! So, you can be sure many of your audience use it and can possibly discover your marketing message in this way.
Also, Instagram is a non-negotiable platform, especially if you're working to connect with younger generations. From Gen X males to everyone in Gen Z, Instagram is a crowd favorite, with most users being younger than 35. With these individuals coming from all walks of life, you need to use its visual resources to get yourself noticed.
Instagram Trends You Need to Follow—2022 Edition
You can utilize Instagram in several ways for your brand, and you should trial and error to discover what your specific audience responds to most. Still, the following trends seem to capture the most attention at the moment.
Using Reels
Don't stick to images! Rather add a reel every now and then, so your audience can get a sense of the real you or even your team members.
Carousels Work!
Another way to share more than is possible with a single image is using carousels. With up to 10 images, you can give more insight, whether it's about a product, an event, or your team.
Action Shots
Still another way to provide your audience with more information is by recording and sharing an action shot. Many people are online with the desire to be part of something bigger, and being able to look at activity rather than stationary images, helps them feel more connected with you. And they'll return for more! So do it regularly.
Influencer Marketing
Partnering with influencers has been a popular trend for a while, and it's not about to change soon. You need the people scrolling through popular Instagram profiles to notice you, and having one of the influencers promote you or at least mention you is still an efficient tactic. Tools like Awario and Klear can help you automate the process and find the right influencers in your niche.
Also, the trust followers have in their influencers' opinions means you'll gain some respect instantly, increasing the chance of that new follower supporting your brand.
Following Other Brands' Trends
While we're sharing general trends, as mentioned already, changes on Instagram happen all the time. There may be temporary trends that disappear after a few weeks or even days, but that doesn't mean you should ignore them.
If you notice everyone in your industry sharing content on a specific topic, holiday, or even news story—even a meme about a movie—it's probably time you do the same. Everyone enjoying your competitors' content may notice yours too, and so you can gain a few regular followers.
A Love for User Generated Content
Not everything that will help you get noticed will have to be self-generated. Instagram users may enjoy something one of your followers posted, such as a video using your product, a review, or simply a funny story. Show appreciation for your followers by sharing their content and you may attract followers who wouldn't notice you otherwise.
Getting Real and Sharing Mistakes
Surprisingly, not everything you share about your brand should be perfect. Many consumers appreciate brands they can relate with, and that seem personable. So, share something funny that went wrong in the office or factory. Everyone struggles at something in life, and perhaps that's why we all enjoy looking at others making mistakes?
Adding Subtitles to Videos
Not everyone has the volume on while scrolling through their feeds. Make sure your video's message doesn't get lost in translation. Simply add subtitles. Your viewers can enjoy it no matter where they are and won't lose interest because they're not sure what your content wants them to realize.
AR Filters
Another popular trend your audience is bound to love is the benefits of augmented reality. Create your own AR filters and give your followers something to DO, rather than just view your posts.
Efficient Content Types for Boost Instagram Engagement
You can even improve your Instagram impact by simply changing the type of content you create or share. Instead of only mentioning your company values or upcoming specials, try the following Instagram post ideas. These content types will attract followers and boost sharing, so more people eventually see the general information you share in between:
How-to posts
Behind the scenes and quick peeks
Full-on product or service showcasing
Get them thinking with puzzles
Memes with creative captions
Asking followers to create a caption
Sharing about a good cause you're involved with
Reviews
Becoming an Instagram Pro: Tips and Strategies
Even with following the current trends, you can still struggle to get the followers you want. Yes, making Instagram work for you is a fine balancing act. But even just keeping these tips in mind will help you get ahead of the competition:
Make sure you post regularly and that you have a consistent feed. This requires planning, so you're always ready with the next post. 
The quality of your content—especially image quality—will affect how many people give it a second thought. This proves the value of good cameras—even using your mobile—and good editing software. 
Post when you know your audience is most likely to be online AND ready to engage. You can use social media management software to discover the 'sweet spot' of timing, though Tuesdays around midday seem to be a winning option for many that will often increase your engagement.
Never overdo it, but remember to add hashtags.
You don't necessarily have to get paid followers, but using paid ads is money well spent.
Efficient Instagram marketing requires strategy, and that means you need to measure and track results. Data analysis is an important part of Instagram marketing, so you need to set aside time and resources for this. Luckily, many user-friendly tools can make this effortless, even for small teams. 
Step by Step: How to Create Content that Really Benefits Your Brand
So, you can see which methods to use, but if you're not sure how to start, use this step-by-step guide:
Get an Instagram Business Account and add a good image and bio.
Learn all you can about your target audience, so you can create content that speaks to their needs and preferences.
Obtain a method to track your impact, such as metrics provided by social media management software.
Create a content plan.
Invest in hardware and software like Fastreel Video Editor or Canva that will provide you with quality content. Use user-friendly but efficient tools to edit your visuals. Something as simple as adding a frame can make all the difference.
With images and videos, consider the following and pick your best options:

Do the visuals offer contrast?
Instead of harsh artificial light, try to use natural light as much as possible.
Use the gridlines on your device to apply the rule of thirds.
Before picking the final visuals, consider the subject from different angles.
Does the content seem relevant to everyone in your audience? It's important to be inclusive, so others can relate to what you share.

Add a caption that aligns with your company values while still being catchy.
Use top-rated hashtags relevant to your industry and audience.
Now you're ready to share the content, and remember to respond to any Instagram engagement. Your audience will be more likely to return if they enjoy interacting with you.
Promoting Instagram Posts—Quick Tutorial
Instagram can be a dynamic tool, but as mentioned, you need expert methods to make it work for you. For one thing, many posts will simply get lost in the mass of information your audience has access to each day. This is why post promotion is also important. Methods include:
Promote using the 'Create Promotions' option or a paid campaign
Use other social media platforms like Facebook to promote your posts
Add different hashtags in some posts and see if it attracts more traffic
Tag others, such as brands or even a location
Final Thoughts
Your business can become the market leader you hope it to be and Instagram may just be the way to make it happen. Which of these methods have you tried or do you realize you need to update your strategy completely? If you have any additional advice, please share it with us in the comments.