One big issue that happens to many of us as Telegram users, even those who use it for Telegram marketing, is reporting or blocking. But why are we reported or blocked in Telegram? What is the difference between the two? And most importantly, how can you get out on the block or report on Telegram? In this article, we are going to answer all of these questions.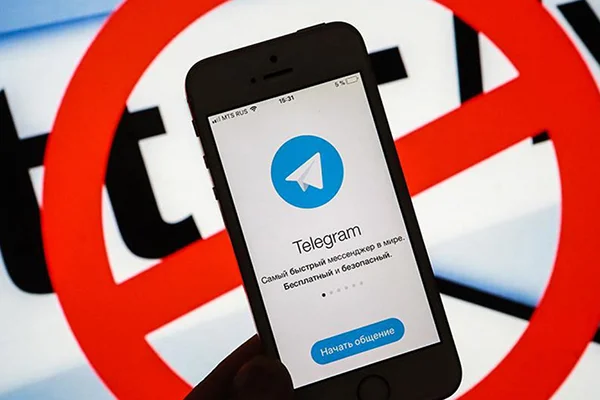 What is the Telegram Block? How it works?
Blocking on Telegram means cutting off the connection to someone who blocks you so that you cannot send the message to the person you are looking for. In fact, if you block someone, the person in question will no longer be able to message you. Here are some of the important block functions on Telegram:
Disconnecting with others
Sometimes it happens to you that you do not want a specific person to send you a message, so you block him/her on Telegram.
Getting rid of irrelevant ads
With the increase in ad groups and channels, some people even advertise using numbers and sending mass messages, and this can be tricky for us, so blocking the number is the most appropriate option.
Can I know who reported me on Telegram?
No you won't know who reported you on Telegram, unless your account get restricted. For example, you can't send messages to non-contacts. If you believe your account was restricted wrongly, you can contact https://telegram.me/spambot.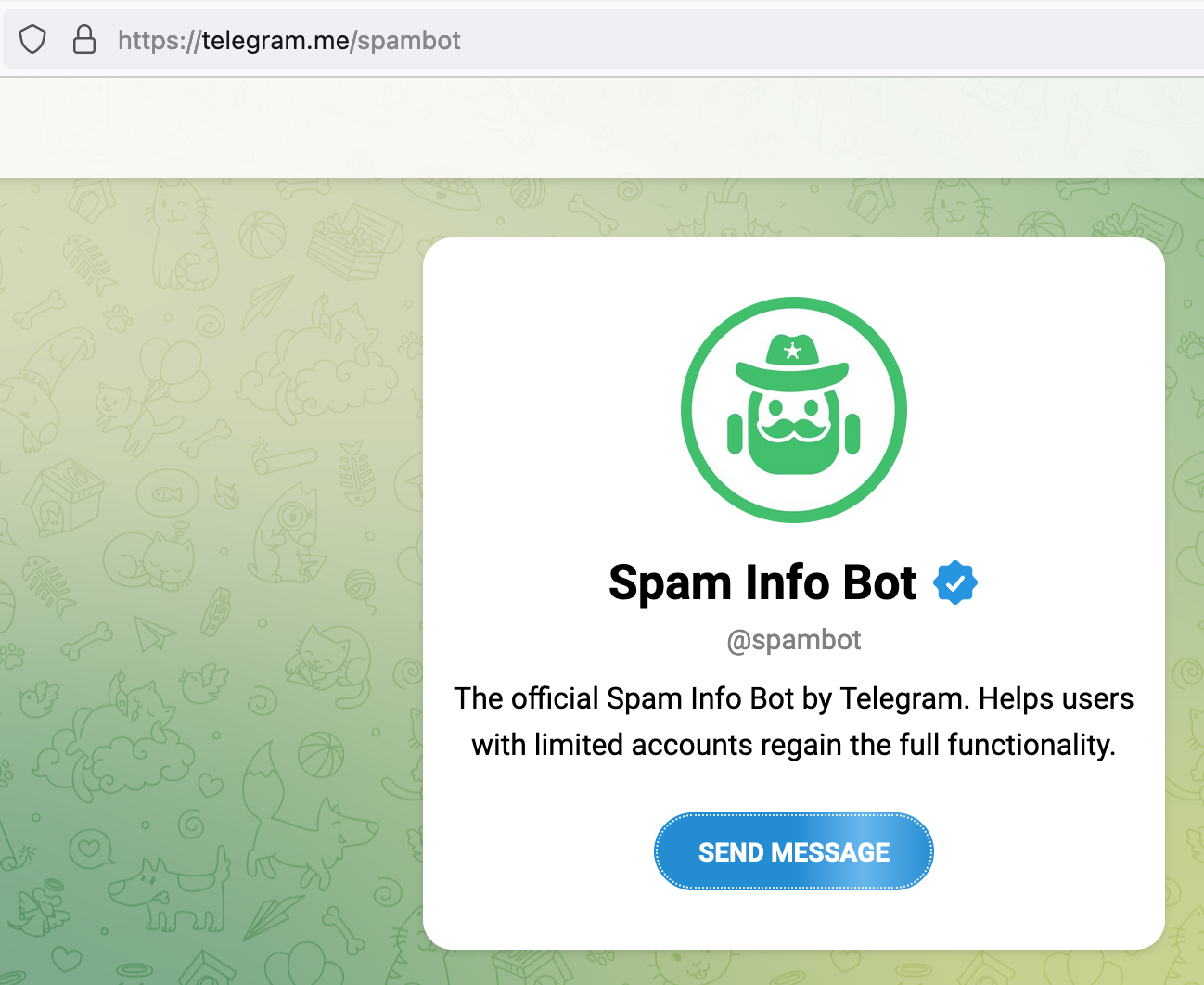 However, you will realize who has blocked you, if you see "last seen long time ago" with no profile picture on an individual Telegram profile.
To find out if we are blocked by someone on Telegram, we need to put together a few things and if it all happens we are blocked.
Things you can figure out about block:
You can not see the person's profile picture
Conversion of a person's online status to last seen a long time ago
No matter how many messages you send to a person
Note that if all three of the above occur, it means that we are blocked
How long does telegram ban last?
If you exceed the number of messages, or actions on Telegram, or others report you, you may get blocked by Telegram. There is no exact number how long does Telegram ban last, but it usually takes a couple of days or weeks to get unblocked on Telegram. Usually, you will receive a message from Telegram that how long your block takes time.
How to remove telegram restrictions?
If you are restricted by Telegram itself, you should contact Telegram bot https://telegram.me/spambot. You cannot do much more for it, and you should wait until your restriction date ends.
Sample of Message you might receive
I'm afraid our users reported some of the public content you posted on telegram in the past as illegal and our moderators have confirmed it and taken the content down. unfortunately, your account is now limited. you will not be able to create new channels or post messages in other public places. if you have never spread illegal public content on telegram and you think these limitations were applied to your account by mistake, please contact us at abuse@telegram.org.
You can only create a new Telegram account, until the restriction remove by Telegram.
Deleting that account won't remove the restriction and you will see this message
Unfortunately, this is not possible. we are worried that we can't guarantee our users' safety from unwanted messages, should this account be released again. remember that you can still reply to anyone who messages you first. (also: deleting and recreating your account won't help, sorry.)
And if you report it to Telegram team, they might send you this message if they find it was restricted by mistake.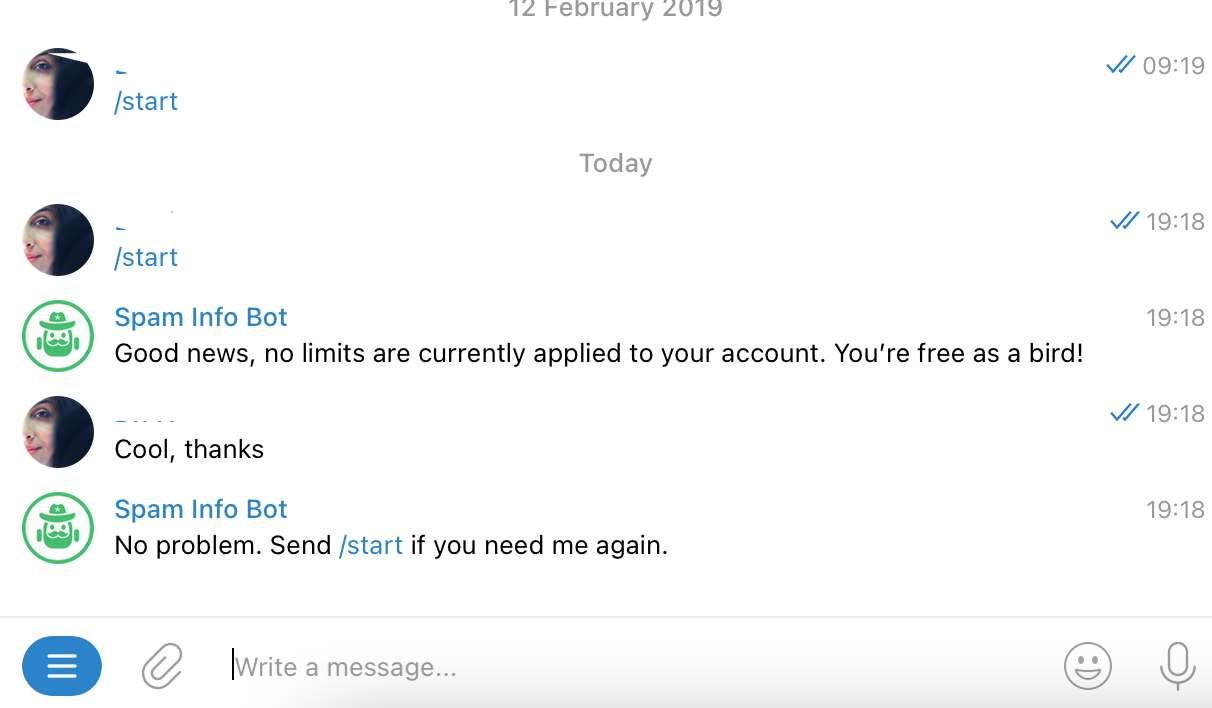 How to block people on Telegram?
If you want to block someone or people on Telegram, your route is very simple. There are two ways to do this. One method applies to all numbers and the other method is only applicable to your mobile contacts list.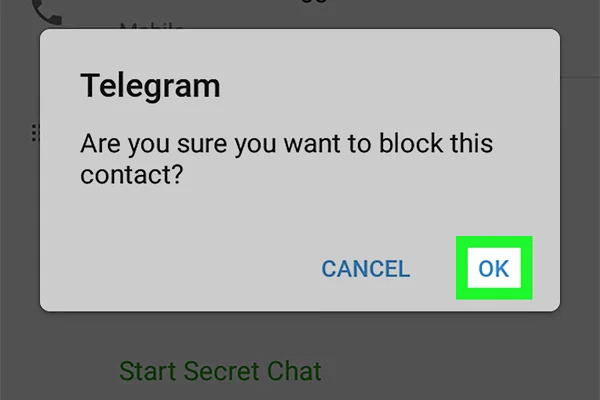 1. Public blocking
As we said by using this method you can block anyone you want. Follow these steps to block via this method :
1. Open the Telegram App
2. Go to the private chat page with the person you are looking for
3. On this page, tap on the photo of the person you want to enter their profile
4. On the person's profile, hit the dot in the upper right corner and hit the block and the blocking will happen.
Note that this method is applicable to Android and ios operating systems and for Windows phone users we should do the same, except that in the last step there are three dots on the lower right part.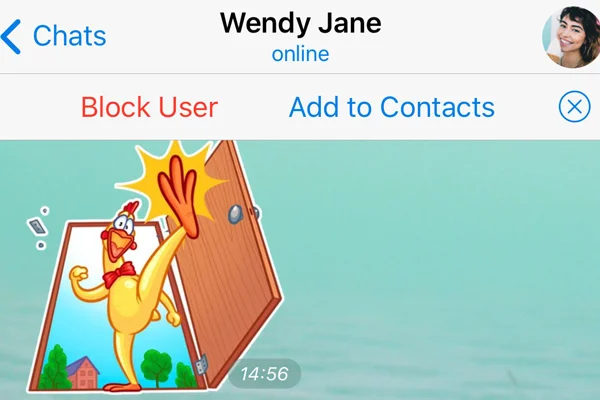 2. Blocking people who are among our mobile contacts
1. Open the Telegram App
2. Go to the Telegram Settings section, then select Privacy and Security
3. Click Block Users. In this section of your contact list, add the people you want to block from your contacts list
Note that this method is applicable to Android and iOS phones and for Windows phone, users we should do the same, except that in the final step they should choose Blacklist.
How to unblock yourself on Telegram
There are two ways to get out of the Telegram block using a bug on Telegram:
Method #1 Deleting the account with loss of information
In this way, you simply delete your account and rebuild your account, and then you can easily message the person who blocked you, or even bulk message to others. Keeping in mind that all contacts, information, messages, and files that you have if you have them on your Telegram, they will be deleted.
Method #2 Deleting the account without losing data
One simple trick is to get out of the Telegram block without losing information. In this way, you simply transfer your account information to another number before deleting your account, then delete your account and return the information to your number after re-creating the account.
You can easily re-message the person who blocks you. Note, however, that if you increase your account deletion and reinstallation, Telegram will identify you as spam and report your account. The following article describes the report and ways to get rid of it. The important thing about getting out of the block on Telegram is that if you really need to text the person immediately after leaving the block, send them a message because as you know, they will let you know if they have your number. You may log in again and may block you again.
What is reporting on Telegram?
Reports are a mode of Telegram in which you cannot send messages to people except in two specific cases:
1. You can message people who have each other's number stored on your phone.
2. You can send messages within groups.
Of course, you should know that besides reporting, there is another mode called Rip Chat! Rip chat acts like a report, except you can't even send messages within groups.
Reasons to be reported on Telegram
The main reason for the Telegram report is to message people who do not have our number saved and report us as spam because of their lack of trust. Of course, this is not the only reason for reporting on Telegram. According to Telegram itself, other informal reasons have been reported as follows:
• Long-lasting use of last seen mode recently.
• Unofficial versions of Telegram
• Subscribe to unethical channels and groups (if the group or channel is getting reported and you are also a member)
• Send more than 100 messages per day (note that chatting with people is not included)
• Use illegal stickers that are not saved on Telegram (because stickers are controlled and most likely to be reported)
• Forwarding posts that contain unauthorized links
• Follow up on the profiles and personal profiles of people who have groups in common with you
• Ad groups that add and then delete you (since removing from groups and channels is like reporting)
How to get out on the Telegram Report?
Most of the time you get reported, Telegram will punish you. This punishment can be one of the followings:
If it is your first or second time, it will limit your Telegram for a few days.
However, if you report multiple times, Telegram may permanently disable your account (including your phone number).
Wrong reporting and requesting a review
In cases where you believe you are mistakenly reported, you can let them know by contacting Telegram administrators. You can do it via the @spambot bot, and if you approve it, your report will be resolved immediately. The steps for submitting a request through this robot are as follows:
1. In the Search field, search for @SpamBot and click on it to open it.
2. Select the Start button.
3. At the beginning of the reporting process, you should select This Is a mistake.
4. Click Yes.
5. You should also choose No I'll Never do Any of This.
6. Next, you need to write some text for the robot that we have already prepared for you. So copy the text below into the Message field.
Dear Telegram Support
My Telegram Account has been spammed suddenly and I cannot send message to any contacts whom I don't have their number and I want you to help me and fix the issue and remove my number from blacklist
Thanks
7. You will receive a message shortly after the robot, including a review date, and if your managers approve, your report will be removed.
Thanks for your feedback!