If you are reading this article, your Instagram account probably has been blocked and you cannot follow other users, like their posts or leave comments on them. If so, you see the message 'Action Blocked' whenever you want to perform one of these actions. However, it is totally different from 'Instagram Suspension' in which you cannot log into your account.
The question is, why does Instagram prevent its users from performing certain actions at certain times? How can you prevent being banned? And how to make your Instagram account unblocked? Here we will talk about this issue completely and answer two main questions:
Why does Instagram block an account?
How can you unblock your Instagram account ?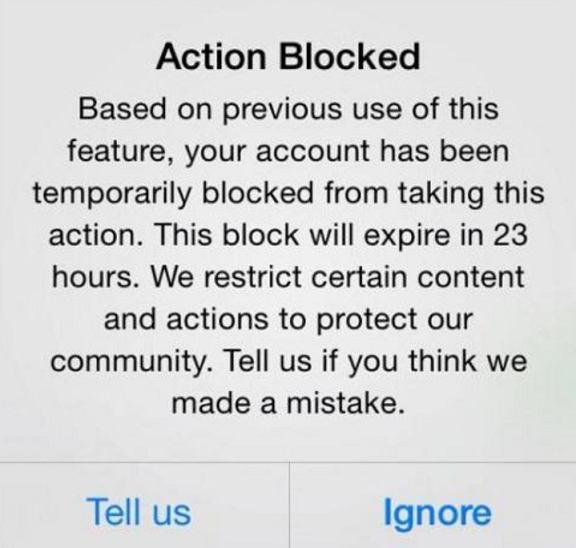 Hence, if you have faced this problem, continue reading.
Common Instagram errors of action blocked
Why do I see "Try again later, we restrict certain activity"?
A number of users reported that they face the following errors when they want to follow, like, or insert comments on Instagram. This also happens when they are trying to send direct messages. If you have seen the same error, and you are wondering what to do next, follow this instruction.
Keep in mind that:
It is a type of warning and
There are ways to solve this issue
The only point is that Instagram has detected your activity as a bot.
Here are the common errors you might have seen:
1- "Try Again Later, We restrict certain activity to protect our community. Tell us if you think we made a mistake."
2- "Try Again Later, We Limit How Often You Can Do Certain Things On Instagram to protect our community. Tell us if you think we made a mistake."
3- "Try Again Later, We Limit How Often You Can Do Certain Things On Instagram, like following people, to protect our community. Tell us if you think we made a mistake."
4- "Action Blocked, This action was blocked. Please try again later. We restrict certain content and actions to protect our community. Tell us if you think we made a mistake."
Instagram's AI constantly monitors and analyzes your behavior. In general, you see the above errors when you are somehow violating Instagram's community standards such as,
Exceeding the limitations on following and unfollowing accounts in a day,
Using the "like" button too many in a day
Posting the same comment more than twice,
Sending more than 70 or 80 direct messages per day,
Producing forbidden content (sexual content, hate speech, etc.)
Why does Instagram block an account?
Instagram is rigid in many cases; especially when believes an account is spamming(i.e. creating useless information, bothering other users, or even creating fake accounts). It is so rigid that it will even ban accounts which look like spammers. By banning we mean limiting a user's access to perform actions like'commenting','liking', and'following other users'.
So the rule of thumb here is to avoid too many activities to gain more new followers and sending too many messages which might bother other users.
Note that Instagram automatically spots violators.
So, it sometimes bans your account for a minor or unintentional mistake. The worst part is that there is no way to find out the reason behind banning your account. Instagram neither warns the user nor explains the reasons to its users.
As you see, one small mistake might lead to your being banned without knowing the reason! But don't worry! In this article, we will talk about different reasons for being blocked and also the ways to unblock your account.
You may have seen this error, while you were trying to log into your Instagram account:
"The Instagram account is currently blocked, please go to the Instagram app or website to resolve the issue."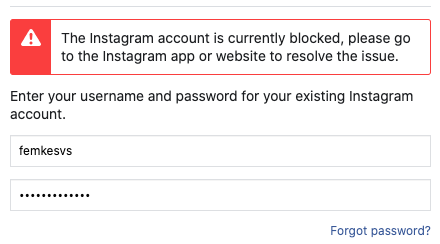 You may face some other issues, that you think it's an action blocked, such as Instagram DMs not working. However, many of these issues are related to Instagram bugs, not your account.
Why Instagram blocked my account?
First, let's have a close look at reasons Instagram may block you for. Reading these reasons, you can prevent being blocked and be sure that no problem of this type might ever happen to your account. If your Instagram account has been blocked already, find the reason below and go to the next part to make your Instagram unblocked.
Instagram is down
You might see this error "the Instagram account is currently blocked, please go to the Instagram app or website to resolve the issue." because of new Instagram updates.
So, to make sure if Instagram is down, you can go to the downdetector.com tool, and check if Instagram is not working at this moment. If you see the down status, it's better you wait for a couple of hours or days, then try again.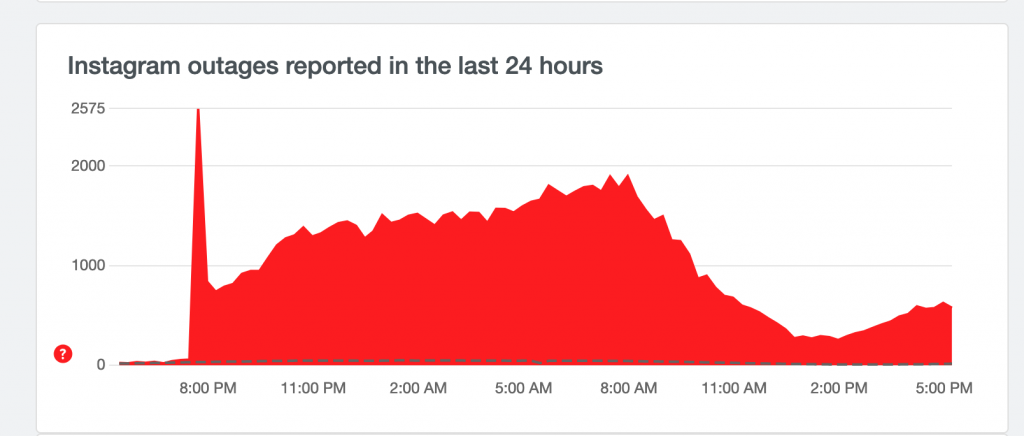 You have violated Instagram rules

Ignoring Instagram rules is another reason for being blocked. Read Instagram Guideline to be sure that your activities are not against their rules. If your account is new, Instagram blocked your account from doing further actions.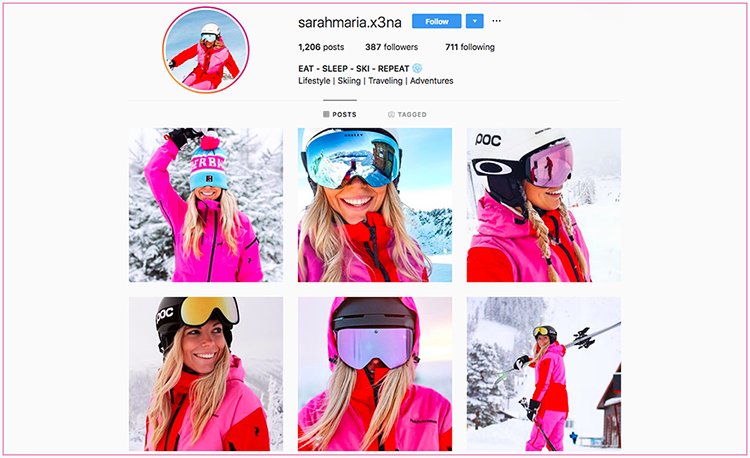 You have liked a number of posts in a raw

Liking too many other Instagram posts may also lead to being blocked by Instagram. Instagram considers it as spamming since some people would like as many posts as possible to make people notice them. According to Instagram rules, you are allowed to like 350 photos and videos in one hour at the most. We highly suggest observing this rule.
You have exceed number of following others

Following too many accounts are also considered as spamming activity and again, Instagram would consider you as a spammer. If you have followed too many people recently, this might be the reason. Don't follow more than 20 people in an hour from now on. Also, notice that you can follow the maximum of 7500 people; so, don't be in a hurry to follow other users.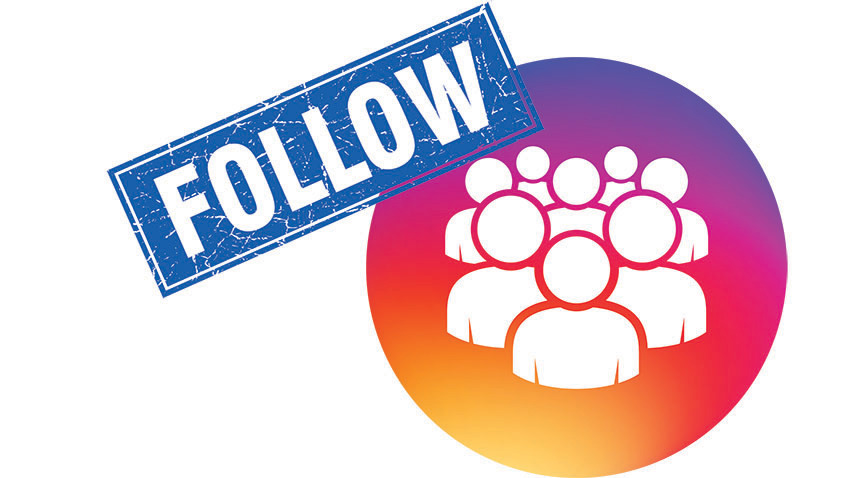 You did the repetitive actions

If you use repetitive posts, emoji, and comments, Instagram blocks you as soon as it finds out, and would not let you post or comment; but for how long? No one knows!
According to other users who have had similar experiences, if you have received the message"Action Blocked", Instagram may block you for some hours to even a couple of weeks.
You have mentioned others too many times
The other reason which may cause being blocked by Instagram is mentioning other users too many times. Do not mention other users in your posts and comments very much. Again, this is a matter of repetition and excessive use. This is especially important when you mention people who are not in your list of'Followers'. Refrain from doing this as much as possible if you want to keep your account safe.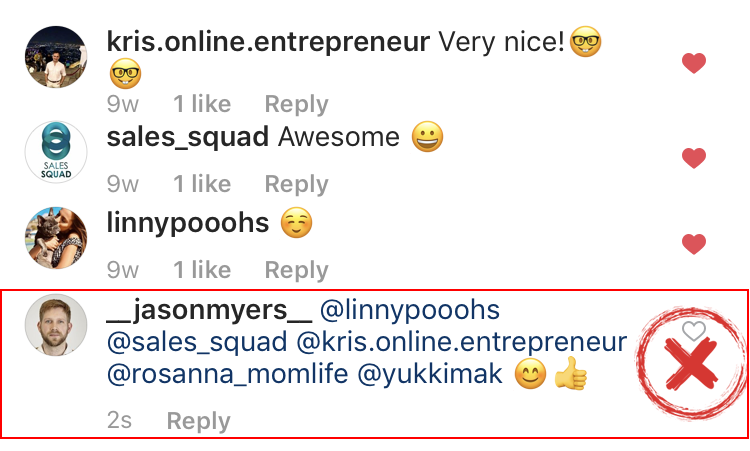 You are using bots or 3rd party apps to get followers or likes

You are probably aware that there are bots that follow other users, like their posts and leave comments on them on behalf of your account; for example, one of these bots is Instamber bot for increasing the number of followers. Though these bots are very effective in increasing the number of your followers, it is better to use them properly; You need to be cautious in using them.
In order to be sure that Instagram would not block you for using bots, you need to pay attention to two points. First, when you run a bot, limit its activities(for example, 15 or 20"likes" seem well for a given time). Secondly, choose a bot which performs a variety of tasks like a real person. Both these features have been considered in Instamber bot.
Not having enough posts in your Instagram account
You might have recently created an account, but now you cannot like a post or comment on it. The reason is that Instagram would consider you a fake user as you have no post in your account yet. So, make sure to publish some photos in your profile. 10 posts may be good for the start. DO NOT post all of them simultaneously, instead, post them one by one over time.
Your bio is not complete

Haven't you filled your profile info yet? Doesn't your account have a profile picture or a bio? If so, Instagram may consider your account as a fake user and block it. In order to make your Instagram account unblocked as soon as possible, you need to complete the information on your profile.
You have published too many posts in a raw

Do you post consecutively? So, this might be the reason behind getting blocked on Instagram. Instagram considers accounts that publish too many posts at a limited time as a spammer and may block them. A simple solution is to have a schedule and avoid excessive posting.
My Instagram account is temporarily blocked (how to unblock)
When Instagram blocks you, it takes 3 hours to even 4 weeks to unblock your account. Yes, it is too long, so observe the above-mentioned rules to avoid being banned. But, how can you make the process of unblocking your account faster? To do so, you need to send a request to Instagram to review your account again. How? Following we are going to present some methods to connect with Instagram.
#1 Use Instagram "Tell us"
If you receive the message saying "Action Blocked", it means your Instagram account is temporarily blocked.
Press "Tell Us" to ask Instagram unblock your account.
After pressing "Tell Us", Instagram most probably wants you through your email to complete security information and then, asks you to send your own photo to make sure that you are a real user. After sending the photo to Instagram, your account will be activated after a few days.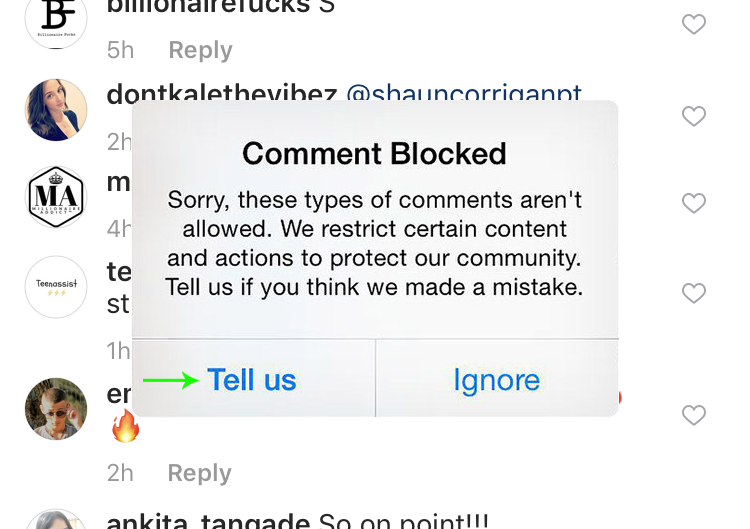 #2 Report the Action Blocked to Instagram
To contact Instagram, follow these instructions:
Log in to your account (if you have access)
Go to your profile by tapping your picture
Tap three-lined icon on top right
Tap Help
Choose Report a problem
Press'Something isn't Working'.
Now fill the form with a request for unblocking, mention you are a real person and press'send'.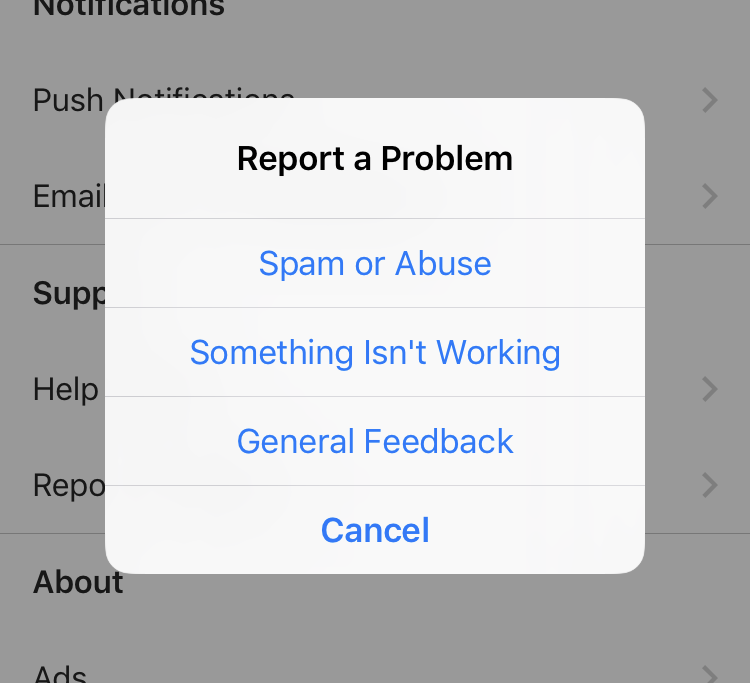 #3 Do not create a new account
If you create a new account on the same device, you must probably get blocked on the new accounts too. So, it's better a couple of days, and wait for Instagram to reply. If they did not unblock your account, it's better use a new device, and do not repeat bot activity. For example, not to like too many posts or not to follow too many people.
Other methods to unblock Instagram account
Edit your Instagram Bio
Uninstall and reinstall Instagram on your cell phone. Note that you need to back up your information before uninstalling Instagram.
And finally, the safest way is to be patient. Instagram itself will unblock you after a while.
We listed all the situations which may lead to being blocked by Instagram and also provided some solutions to make your Instagram account unblocked. We hope that you find them helpful. Please let us know if this article has been useful for you or you have other questions regarding Instagram ban at the comment section below.
When you break one or more rules of Instagram, it imposes Shadowban on your page which is one of its penalties; so you will get banned for a period of time from being found on the feed of your followers.
How to prevent getting shadow ban by Instagram?
When Instagram bans you, none of your posts appears in explorer page and also in none of the hashtags.
Maybe you are using unofficial Instagram apps that break the rules. To be more certain, download and install the official apps from credible stores.
You are not considering Insta daily and hourly limitations. Although these limitations may be different for everyone, publicly the limitations are as follows:
150 likes per hour
60 comments per hour
60 follows and 60 unfollows per hour
If you try to ignore these restrictions continuously, Insta may penalize you.
3. If you use unrelated hashtags or hashtags that are related to spam or illegal content, you will be penalized soon and this will decrease the engagement rate of your page.
4. Another reason would be Instagram users reporting you. It may be the most important reason that causes a penalty by Instagram. Try not to post content that makes users report you as much as possible.
Important note: Recent researches show that the main reason that Insta shadowbans an account is breaking the hourly limitations and because of that many people try to use Insta automation tools to check these restrictions. So if you are using Instagram bot notice that the bot should have the filter to check these limitations and do not use tools or bots without the filters mentioned above.
Thanks for your feedback!