These days, there may be fewer people who are members of cyberspace but have not seen photos and videos of cute and sometimes special animals, pets that have Instagram accounts for themselves (called pet influencers) and users enjoy following them. Some of these animals are influencers.
We can say that animals dominate cyberspace these days.
People who want to be known on social platforms must have one of these cute pets.
The smaller (younger) these influencers are, the more followers they have, the more their followers like to follow and support them as they grow up.
Most of them have separate pages from their owners and work independently in cyberspace, but it goes without saying that their owners are behind these activities and manage the accounts.
A significant number of pets these days have Facebook, Instagram, YouTube, and even Twitter accounts. The owners of these animals spend hours updating their pages and put so much effort into it that sometimes the number of followers of these accounts exceeds that of real celebrities.
The activity of these accounts is not limited to publishing a few photos and videos. The administrators of these pages communicate with their followers through their pets, respond to comments, like them, and literally take an active part in social media.
Popular animals with personal accounts are not limited to dogs and cats. Turtles, snakes, raccoons, squirrels, hedgehogs, and any weird creatures you can think of. These days, they have independent pages for themselves in the virtual world.
In other words, it can be said, there are actually two categories of pet influencers.
The first is influencers who may have or not have pets, it means that they can be vets expertising in animal diseases and how to take care of them when getting them vaccinated, what to feed them, and how to do that.
These types do not have to be vets, they can be people who have pet shops and know a great deal about animals and how to start being a pet parent.
The second and more attractive pet influencers are the ones who own a pet and proceed to share the pet's life from scratch. This type engages the audience more and they become like a family. Then after a while, the pet itself turns to a persona and takes over the account.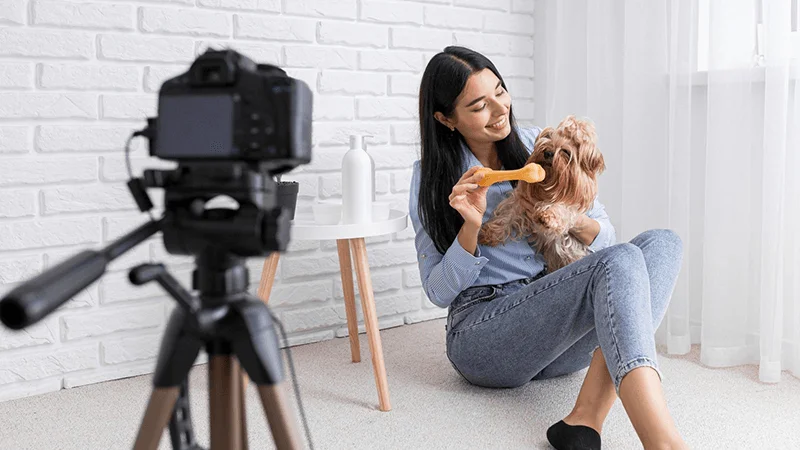 The origin of pet influencers
According to research, this animal influencer job started with a cat.
The story of the popularity of animal photos and videos in cyberspace began when a British photographer named Harry Pointer took some very interesting photos of cats in certain situations, he realized that cats have a strange talent for expressing their emotions that look like human beings and after taking these photos, it attracted the audience to this type of photography and opened the way for female cats and, of course, male dogs in cyberspace.
Famous companies and brands enter into cooperation with them, this cooperation is more than the type of advertising influencers for those companies, they do advertisings and earn money this way, we said that these influencers for They have a series of red lines and most of them follow the line of their brand policy.
Here we must say that the animal influencers are the same, that is, those managers who professionally manage the influencers of animals accounts, just like a human being does.
For those lovely animals, the account is managed in the same way, and they follow a certain policy and do not go beyond that framework.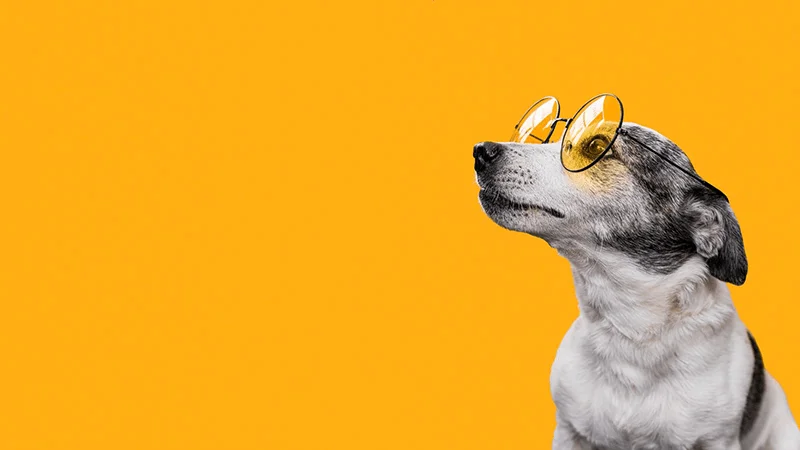 How much do pet influencers earn?
Well, now we come to wages, you may not believe it if we say that an influencer animal in cyberspace with a follower over 150,000, how much does he earn based on each post ?! At least 3,000 Euros, I know what you think, I wish you had one of these money-making influencers, yes, we always said being an influencer is a seemingly an easy task, but in practice, it is completely difficult and complicated, you have to be ready to take pictures every day. And you should take photos and videos of every detail of your pet and share content with your audience almost every day, if he goes to the doctor, buys clothes, makes friends, walks, eats. Your followers do not care what your situation is, they want to know all the details.
It's hard to say if you can handle all this exposure, but it's worth the money you earn.
According to a study of one in 10 pets in the United States, has an account on social networks, and according to a study conducted by Leader University, most cyberspace users experience feelings of joy or sadness when watching. The photos and videos of the animals are pleasing and their emotions are balanced, it can be said that all the participants in the survey admitted that they enjoy watching movies and photos of animals and love watching them.
So now we understand why big brands like Google and Nikon use ads in which animals are involved; Because its publicity in cyberspace is faster and can be said to be guaranteed.
Some animal rights advocates oppose the ads and the pages, saying they cause animal abuse, and some animal rights advocates say these improve the relationship between animals and humans. Humans can become more familiar with the behavior and type of keeping animals, and this practice is beneficial for them.
The first example of these influencer animals that we give an example of here is interesting to me because it is an animal other than dogs and cats and has a book of its own.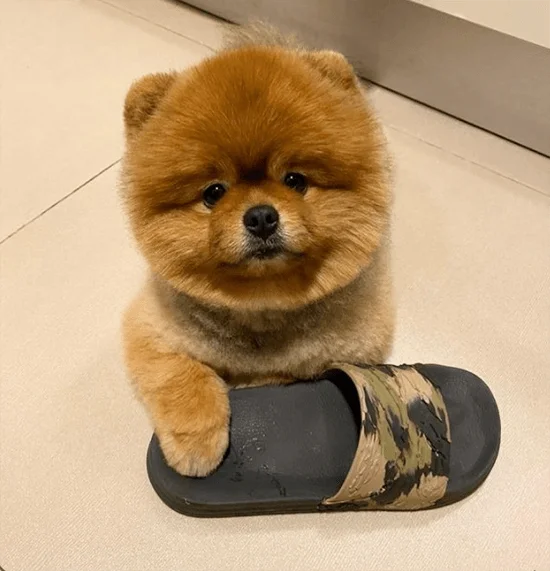 Pumpkin
He is a very popular raccoon on Instagram with nearly 1.5 million followers.
He is totally famous compared to other pet influencers and even has a book for himself called "Pumpkin: The Raccoon Who Thinks He Is a Dog". They talked and showed his pictures.
Manny
It is a pit bull dog with about one million followers.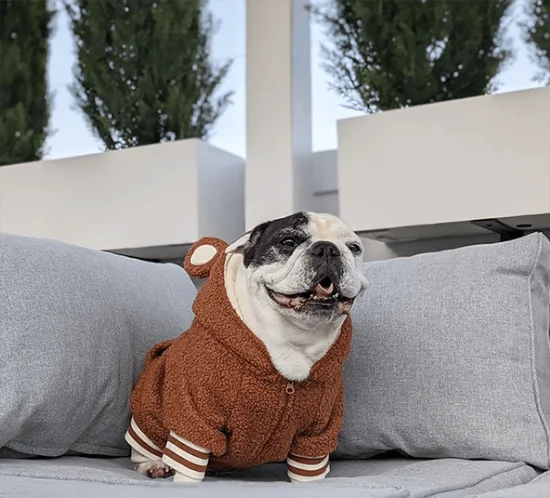 Its Instagram ID is manny_the_frenchie, it has also appeared on Good Morning America and has appeared in several commercials.
Harlow, Indiana, and Riz, as pet influencers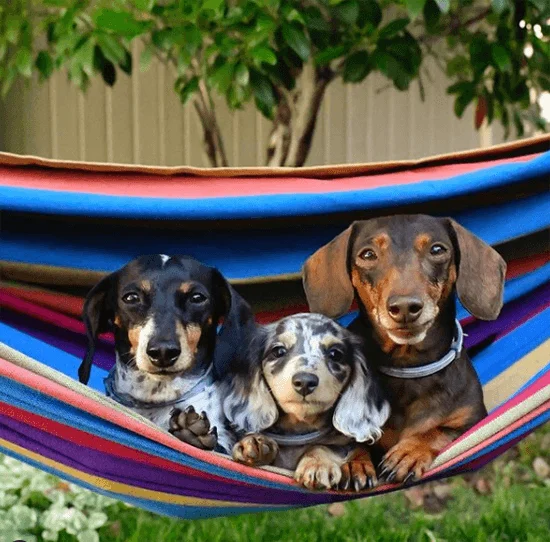 The number of followers on Instagram for these pets is 1.4 million, these three beautiful puppies that you see in the relevant pictures were able to gain a lot of fans on Instagram for themselves. These naughty puppies, one of which is a Weimaraner breed Harlow and two short-legged dogs named Indiana and Tiny, have become world-famous.
Harlow, Indiana, and Reese are working with Clorox to raise awareness of (a deadly dog virus). These dogs also help homeless dogs to find a home based on the income from their followers. Another noteworthy point is that these dogs also have other advertising clients, such as Petco, Figo, and Subaru animal insurance. Ms. Vega has even created another account on Instagram called harlowandfriends, which exclusively shows photos of dogs available for adoption.
this_girl_is_a_squirrel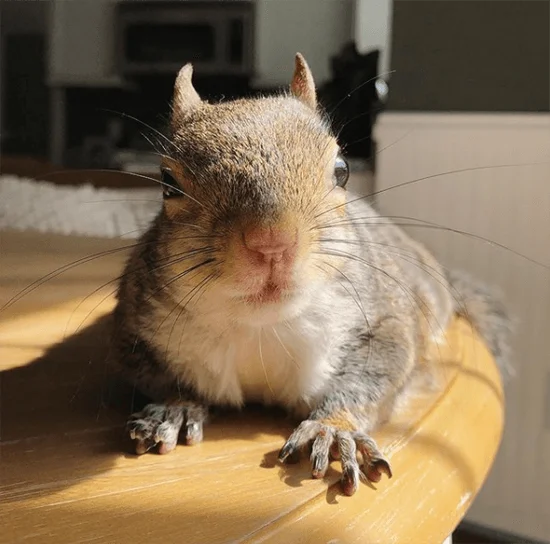 A different kind of influencer among other pet influencers which is not a dog or cat like other ones is this girl, a funny squirrel. And it is totally popular among Instagram users.
Other than its Instagram, you can find this squirrel on T-shirts as a picture.
Loki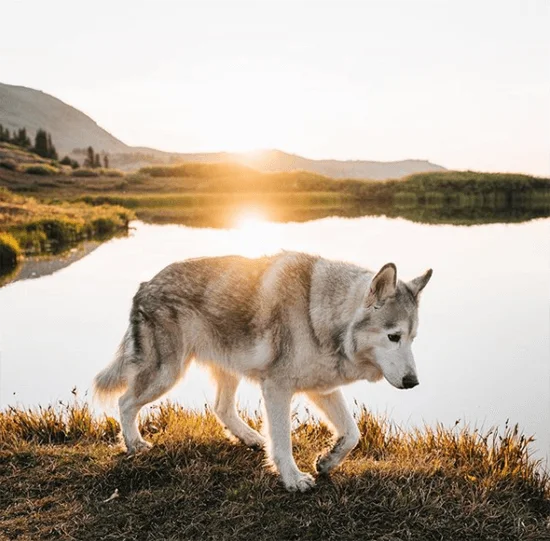 Loki's Instagram account has 2 million followers. Instead of using handsome movie stars, Mercedes-Benz has used Loki (a Husky dog) for its advertisings campaign to promote its 2017 GLS SUV. The point to consider is that this company took the risk of people's good fortune and was willing to invest in these advertisements on these animals.
"Loki and his stories match our portfolio," Ark Aikman, director general of marketing services for Mercedes-Benz USA, told Didagi. "Because our research has shown that a large number of SUV owners have pets."
Known on Instagram as Loki the Wolfdog. Loki the Wolfdog spends his days traveling outdoors with his owner, Cleveland, who donates money to two animal charities: Canine Support Teams. Eagle Trail Mountain Wolf Sanctuary.
Loki has attracted the attention of brands looking to promote an outdoor lifestyle, and he is also a social media supporter for well-known brands such as OptOutside, GoPro, Rigid Industries Lighting LED, and Google Photos.
Nala, one of the cutest pet influencers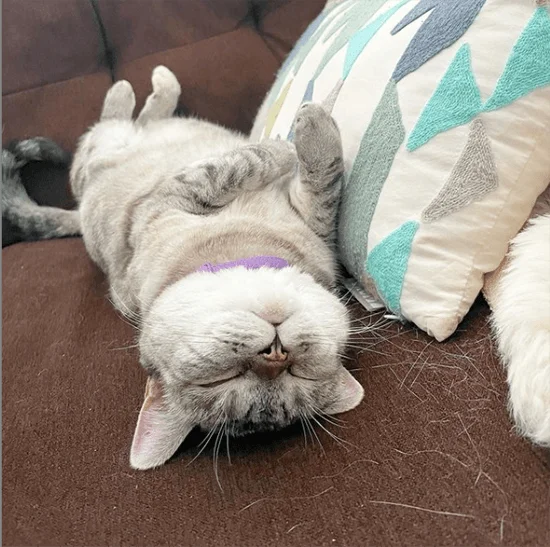 Now we want to introduce you to Nala, a 6-year-old Siamese and Tabby cat with blue eyes and short, plump legs. Ever since he first appeared on Instagram in 2012, he has been able to attract a lot of followers (4 million followers).
He has been featured on social media like BuzzFeed and the Daily Mail. This lovely little animal advertises well-known brands such as Friskies, Persil ProClean, and Zappos. Nala has also recently been working as a promotional model for Google's new smartphone series called the Pixel.
Nala is owned by a person based in Los Angeles. He is also known by the nickname "Pookie". This person has an MBA degree and one of his outstanding characteristics is that he is a smart businessman. Pokey has also built an empire for his other cat, Mr. White, who has 3.1 million followers on Instagram. @white_coffee_cat
Tuna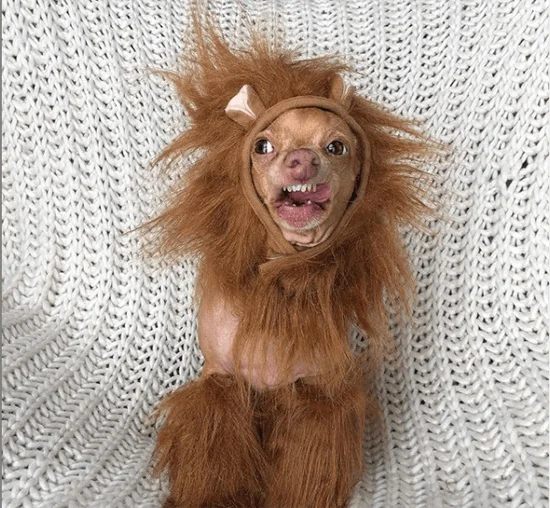 Tuna has 1.8 million followers on Instagram. Tuna is from the Shi Hua family. This beautiful dog has been able to have a lot of followers for itself and due to a large number of followers, different brands are looking to cooperate with this beautiful dog.
The puppy works with animal rescue organizations and charities, and also has an online store that sells glasses, shirts, and other items.
Juniperfoxx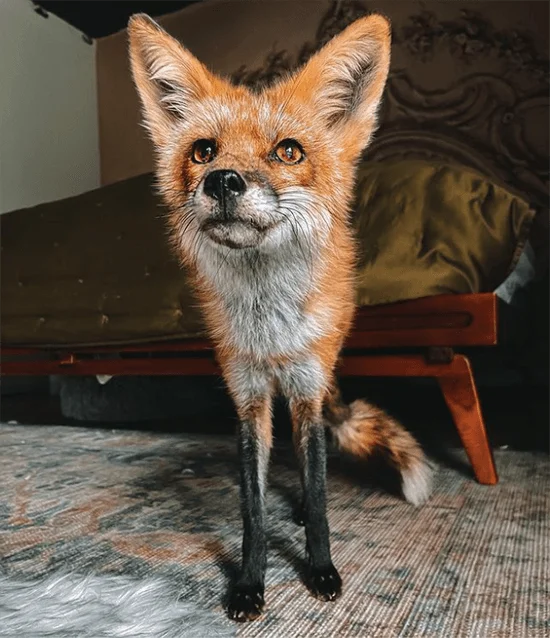 In his bio, it is written, T h e H a p p i e s t F o x, he is the cutest fox with a great number of followers (3 million). His audience loves him and likes the moments of sharing his life. By the way, he is one of the most affluent pet influencers.
Lily, Boris and Darcy with a daily income of 800 pounds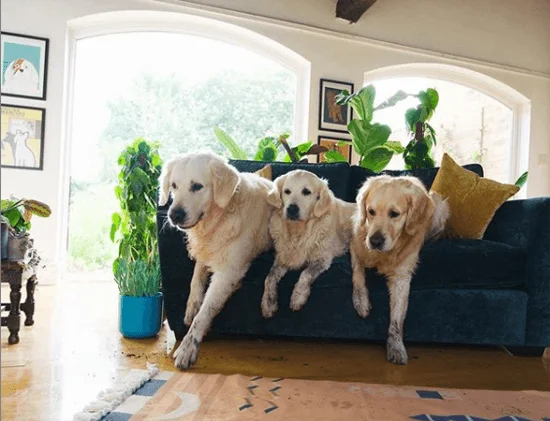 These three beautiful dogs have been modeled for brands such as Dyson, Sainsbury's, Wax, Rafuer, Perpleribrix, Barbour and others. Susie Cole is 28 years old, owns the three dogs, and lives in West Bridgford. The three dogs, which are Instagram influencer animals, are originally from the family, and Lily, who is 8 years old, is the mother of the family, Boris is the father of the family and 5 years old, and Dorsey, their child who is 2 years old.
Rupert Beer
Rupert hears the camera click when he hears that it's time for a delicious meal. His owner, Karen Power, 43, from Portsmouth, says he is fascinated by posing in front of the camera.
After launching the dog's Instagram account, Karen decided to introduce her to the fashion world. The 3-year-old Rupert, who is now an Instagram influencer, eats mostly fresh foods and has worked with brands such as Mark Spencer, Yapi and Fitch. Karen has trained her dog to pose beautifully in front of the camera and says she has bought 30 matching clothes that the couple wears like twins.
itsdougthepug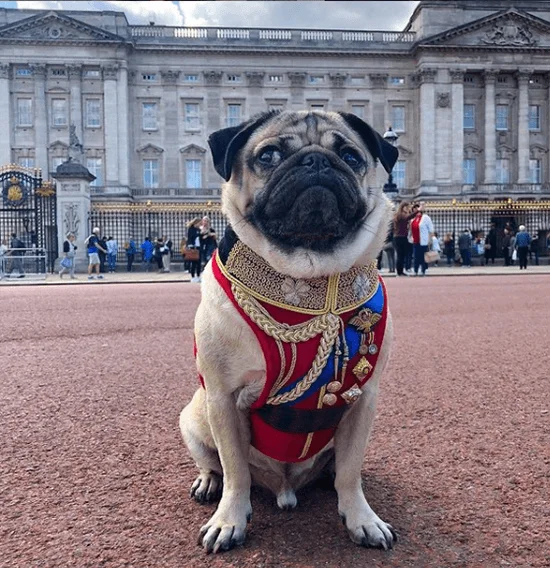 With its 3.9 followers, it does wonderful things on its Instagram. It is very popular on social media and has won two People's Choice Award Winner.
How can I make my pet an influencer?
If you ask pet parents to talk about their experiences with their pets, they unanimously say, they have had love, joy, happiness, and laughter with their pets, and after they have decided to share their experiences with the world. So, you can do the same to turn your pets into influencers.
As pets can bring popularity and fame to their parents, and also enable them to make the most of that popularity to earn money; there are a large proportion of social media users to become pet influencers.
Advantage of being pet influencers
Firstly, it can lead to make you a great deal of money. The businesses are going to take you as their sponsors, so you can do their advertisings and demand money.
For example, a pet shop plans to advertise its commodities and chooses an eminent pet which is adored by its followers and can influence them very much.
The result will be great revenues.