Modern middle and high schoolers spend most of their free time on social media or the Internet in general. Due to this fact, paper writing services like DoMyEssay have grown in popularity, especially among older students.
They can now delegate their essays and research papers with no effort and dedicate their free time to their accounts on various social media. Among the most popular social media platforms is, of course, TikTok, which has rapidly won the hearts of students around the world and is now, according to the statistics, the most used app among teens.
TikTok is one of the social networks where users create and share attractive videos or dubsmashes. TikTok has many users and fans around the world, and there are many people sharing videos on TikTok every day, but are they all popular?
Do they all manage to find a lot of fans and become famous on TikTok? Here we want to discuss about the issues that may answer the frequently asked question about how to become famous on TikTok.
So how do you become famous on TikTok?
We don't mean how Selena Gomez builds an account to the level of her Instagram followers. Our audience is those who are not typically celebrities and have to rely on their own creativity to become famous and popular on TikTok. Though many are now turning to a social media agency to help them build their brand.
Typical barriers of becoming famous on TikTok
TikTok has many fans among youth, and it seems to be more popular among teenagers. There are a lot of people who work on TikTok and make videos on various topics, but becoming famous on TikTok is not an easy task.
A program with more than 500 million users is more like a virtual battlefield. The content you produce can be lost among the millions of valuable and engaging videos that posted on TikTok every second.
However, if you are a marketer or an influencer, I have to say that your chances of success on TikTok are relatively high because only 4% of marketers use TikTok. (Although the TikTok competition is heating up too quickly.)
The TikTok app is relatively new compared to other apps like YouTube, Facebook, or Instagram. It seems you have to build your palace here faster before gorgeous influencers enter.
Tips on how to get TikTok famous
The TikTok has become very popular around the world and is a great source of entertainment. While many people use TikTok only for entertainment, for many others, making videos is a professional aspect. In fact, many people are quickly becoming well-known on TikTok by making fun and entertaining videos.
If you also want to be famous on TikTok, pay attention to the points mentioned here. Somehow the headlines of this article may be complement to the recently published article about getting followers on TikTok.
Be different
being unique is the most important factor that all famous tiktokers have, so try to generate an unique idea and stick to it. If you are wondering how to get an idea, it's better you look for your talents, and then watch some pictures, videos on TikTok and other social networks as well.
Look at these pictures, here are some examples: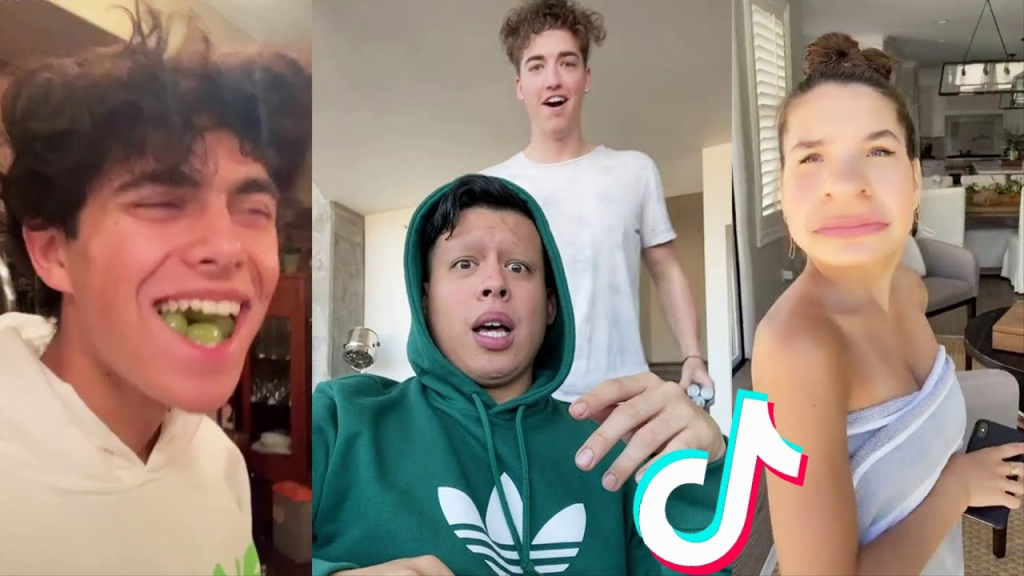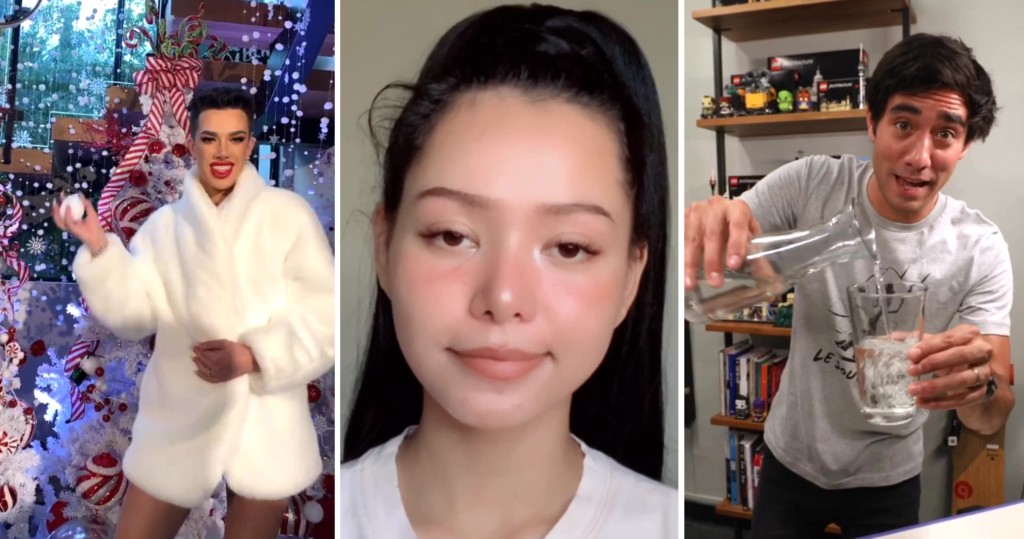 Make your profile ready
One of the best ways to attract your audience to your profile, is to create an avatar that is engaging. First of all, a good photo will attract the audience at first glance. Why should somebody get attracted to an account whose profile photo is fake, and its nickname is a meaningless combination of letters and numbers?
Don't forget to choose funny nickname! Damn Twitter users are very good at this. Famous accounts in social medias always have an impressive profile name & photo. It is the first step you need to take properly if you want to become famous on TikTok.
Be consistent in publishing
Have a regular schedule to put your content on TikTok. Don't post a few videos and then disappear for a few weeks! Persistence is the key to success in becoming a well known user in TikTok. If you really want to be famous on TikTok, keep this in mind. It's even a good idea to put your posts on TikTok every hour at a definite time. This algorithm is apparently not just for TikTok.
While there is no definitive document on Instagram or TikTok rules, influencers on all social networks insist on regular publication of content. Especially in the first 90 days of initiating an account on these networks, don't leave a gap between one video and the next video.
Stick to a specific topic
You might have seen people who change their field of content making, from one to another everyday. The reason is obvious, the huge audience of a genre tempts them to produce a video in different fields, to gain more attention or engagements.
Listen to me, users simply determine efforts that plan to defraud their appetite! Choose a specific genre and generate content about the same subject. In this regard, follow the people who provide very exceptional content and follow the example. If you are skilled in a few different topics, it may be a good idea to create separate profiles for each and put your videos on them separately. To become TikTok famous, it is better not to publish content with different topics in one specific profile, to be known about a specific topic.
Creativity helps you in getting famous on TikTok
You may have noticed that many of videos on TikTok are very similar. Many people are looking for subjects that someone has worked on and succeeded in the past, and they think that they can succeed on their own. We emphasize that your simple but thought-provoking art is more valuable to the audience than some Ellen Show cliché Dabsmashes or other comedy clips.
Of course, being creative is not just about being an author. Knowing what position you are in and what type of video you want to create is also part of your creativity.
Famous accounts on TikTok present high diversity content
Don't always produce in one style. This is not contrary to what we said earlier, don't change the genre of your videos all the time! But sometimes create a little variety so that your videos are not boring for the audience. Do you make humorous content? So why not making videos with friends who compete with you?
You may have thought about this fact that they may gain benefits out of your fame and popularity on TikTok, Well take it! As you do too! Go to new subjects. Go to the kids, Make dubsmashes with them. Sometimes make your videos crowded. Don't let the rhythm of your content seem predictable to the audience.
Communicate with your audience – You will get more engagements!
It's important to interact with your audience to increase your popularity on TikTok. Of course, there are many ways to do this, and one way is to respond to the audiences' comments. Or you can even look at their channel and videos and write admirable comments for them. These are methods you can use to increase your popularity, with an and speeding up in reputation.
Recently, during the Corona virus epidemic, many live videos were posted on Instagram. Their audience statistics were thoroughly amazing! Of course, the quarantine and gathering of people who were bored was effective in increasing the number of live Instagram audiences, but the bottom line is one sentence. The audience wants to be seen by the person that he/she is following.
Find a way to do this. The more creative, the more likely you tend to succeed.
What are the most famous TikTok accounts?
As the popularity of TikTok increases, brands are looking to expand their marketing activities on TikTok. They try to present their products to millions of audience through the extensive networks created by influencers. Here we want to introduce you to famous brands and influencers from all over the world and give a brief overview of how each works.
Most famous accounts on TikTok | 1. Flighthouse
With 20.4 million followers, Flighthouse is a media and entertainment company founded by a 20-year-old boy named Jacob Pace. They put short videos on its TikTok channel in which social influencers and celebrities discuss online trends. Many of these videos are divided into several TikTok posts. This is a good strategy that if viewers see only one of these videos, they will go to the FlightHouse account to watch the rest of the videos.
FlightHouse quickly became one of the most popular companies on the platform due to its content, frequency and fashion. FlightHouse account is a spectacular example for brands or people who are looking for fame on TikTok. You can take the first steps in this direction by knowing the interests of the TikTok audience and producing relevant content.
Most famous accounts on TikTok | 2. Nickelodeon
With 4.7 million followers, the page is a children's TV channel whose programs have won various awards for decades, and the TV network tries to keep in touch with its new and old audience through TikTok. They post nostalgic clips of their old films, which are well known to their older audience, and will undoubtedly attract new audience to the enticing stories of their animations.
On this channel, you can watch interesting clips of the latest movies, as well as short videos of old movies with new music on it. Do you want to know which popular animations this network has created? SpongeBob, SquarePants, Ninja Turtles, Rugrats, The Angry Beavers, The Fairly OddParents, Catdog, are some of the most popular cartoon series on the network.
Most famous accounts on TikTok | 3. Loren Gray
Loren is a 17-year-old singer, singer and influencer with 34.6 million followers, with many followers on Instagram and YouTube. She has become famous for regularly posting his videos on TikTok and also participating in various hashtag challenges.
Gray's account can teach you how to use the unique features to attract attentions. In an application like TikTok, which has millions of videos a day, posting more videos a day can increase your chances of being seen and attracting more audiences and followers.
However, we have already mentioned that the number of these daily posts should not exceed TikTok limitations, which increases the risk of spam and robot detection.
Most famous accounts on TikTok | 4. Baby Ariel
With 29.8 million followers, Baby Ariel is one of the most popular TikTok accounts. Ariel Martin is a 19-year-old singer and actor who is best known for her videos on TikTok.
Several times a week, Ariel posts relatively different videos on TikTok. Some of these videos are comedy, while others talk about her personal life. While many influencers on TikTok are only thinking about improving their content and videos, Ariel is trying to have an interactive channel with its audience. For example, she occasionally plays a video in which she asks her audience to answer a question in comments.
Ariel's strategy is very unique. By posting video blogs and entertaining content, she shows her daily life to her audience. In addition, she tries to be more interactive by talking directly to her audience and asking them for their opinions about music or content. When visitors see an influencer interacting with their audience, he seems more trustworthy in the eyes!
Most famous accounts on TikTok | 5. Zach King
While many of TikTok influencers are singers or actors, 29-year-old Zack King with 25.3 million followers is known for making puzzles and riddles on TikTok. Most of his videos on TikTok are puzzles asking his audience or asking them to stare at magical images.
Zack King's success on TikTok can be a great example of a person who works with his own talent and abilities, not by dancing or making dubsmashes! Along with all the TikTok activities that are mostly time consuming, Zack King's creativity shows that the younger generation reacts positively to anything that stimulate their minds and motivations.
So It seems that the story of attracting the audience and becoming famous on TikTok is something beyond looking physically attractive.
Most famous accounts on TikTok | 6. Gil Croes
While many influencers make dubsmash videos, Gil Croes makes more theatrical videos with more than 21 million followers. He also does the music and editing of his own videos, which makes his videos look more unique than others.
Croes like many other influencers, takes part in TikTok challenges. Croes is a good example of an influencer who always surprises users by awesome artistic videos. The secret of becoming popular on TikTok is not to discourage the audience. If they get amazed with the newly published content, above any other issue it attracts them to your page.
The last word on becoming TikTok famous
We've told you a lot about becoming famous on TikTok. They range from the quality of the content, to the ways you should do to get more engagements. However, you cannot ignore the interests of the people of your country. Why is this important? Because if you know what allures your audience, it's going to be easier to produce engaging content.
By exploring the world of TikTok, you can easily get inspired by various ideas. With the aid of hashtags, you can watch videos made with creative ideas!
It can simply lead you to expand their ideas and make viral post. Which may help you in getting TikTok famous.
Get help of some TikTok tools to start
As you know, there are many people who are famous for their creativity in making interesting content on TikTok. You may agree that nobody gains success over a night or two! They must have spent a lot of time and effort to accomplish their success.
TikTok is a platform where you have to constantly be active to grow fans. We tried to point out here the main solutions that help you in it. What you should do is to put your effort and perseverance to achieve your goal. If you want to gain more hearts and upgrade your business on TikTok, you can follow our articles about getting likes on TikTok.
You can also read Instamber TikTok bot article to increase your engagement with other users and manage your account. We will write more about TikTok.
If you have anything in your mind, share with us in the comments!