At this point, everyone knows just how important social media has become in our lives. Not only is it an excellent tool for sharing your work and connecting with friends and family but it has also become an essential aspect of digital marketing for companies. However, there are many other ways in which social platforms like Instagram can be used to spread awareness about certain aspects of life.
One such aspect is education. Instagram content focusing on educational awareness is on the rise as more and more children are using the app. If you're wondering how to go about making educational content on Instagram, here are some tips you can follow.
Pick a Topic You Want to Discuss
Like with any other kind of content, you first need to decide what topic or topics you want to talk about. Create a niche for your account so you can develop focused material. A good way to find out interesting academic topics is to study some StudyDriver essays as these are largely based on academic work. Reading some of these samples will help you create a list of topics you want to discuss.
Some of the top Instagram content revolves around lists and tips. So, video ideas can range from "Five Tips to Ace Your Next Exam" to "Step-by-Step Guide to Making Educational Videos on IG". There are many content ideas you can come up with depending on what industry you belong to and who your target audience is.
Remember that there are millions and millions of users that post on Instagram every single day so chances are very high that typical subjects are already taken. This is the primary reason for finding a niche that is not so saturated and then developing content in a way that is not generic.
Find Your Tone and be Humble
When creating educational Instagram content, make sure to maintain a voice that is equal parts friendly, sympathetic, kind, and formal. No one likes a video in which the presenter is yelling or talking to the viewers like they don't know anything. That is why one of the most crucial things about content creation is to find your marketing voice and be humble about the knowledge you're providing. Here are some quick tips to help educate your audience without coming off as unlikeable:
Add jokes in your captions and script.
Mention how you learned the information you're providing.
Address the audience in first-person so they feel involved.
Ask the viewers to comment on what they think about the topic you're discussing.
There are many 'gurus' in the online world these days who may have millions of followers but lack a solid foundation of loyal followers and students who actually learn something from them. The more 'human' you are when posting stuff on IG, the deeper your relationship with your audience will be over time.
Use Education Hashtags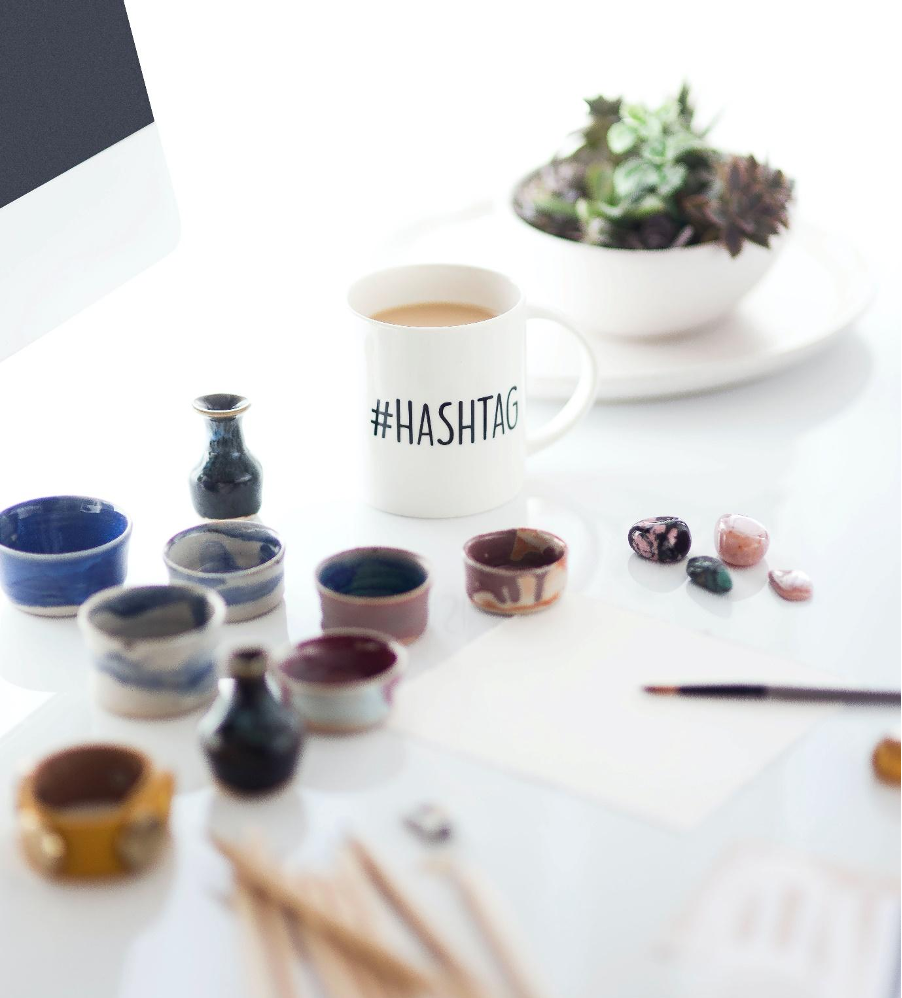 When you create content on IG, hashtags can often help increase your reach by a lot. Even though hashtags have dwindled in popularity lately, they're still effective at reaching audiences far beyond your followers. Use hashtags that are related to education and learning to reach such people. This will help boost your Instagram Reels or other posts and get them seen by people who are interested in the topics you're talking about. A lot of people forget to add hashtags in their Instagram Story post but it helps to do so. Remember, the more effectively you use IG hashtags, the more people might end up seeing your work. It is important, however, not to spam your work with irrelevant tags, so develop a list of relevant ones and use them regularly.
Share Real Testimonials and Stories
Whenever possible, share testimonials from actual people and personal stories to enhance your subject matter. No matter what kind of educational posts you're uploading, adding these will add more value to what you're saying or showing to your audience. It will also help them connect more with your work due to the added personal touches.
Get Inspired by the Unknown
This is actually two steps in one. Firstly, it means that you should always think outside the box when you make educational content on IG. The more uniquely you use your resources and ideas, the more your content is likely to be shared by people. There is a lot of stuff on IG that is shared daily so you need to ensure that yours can be recognized from a metaphorical mile away.
The second part of this step is to be humble, accept your mistakes, and try something new to see if it works. When you create Instagram content that aims to teach something to someone, it's good to keep trying new solutions to the problems you're aiming to fix. So, if you end up making a mistake in your work, try something new and maybe you'll learn something in return which you can then teach your audience.
Conclusion
Following these steps for creating educational content on Instagram, you will be able to develop a page that offers some great learning to those who are interested in the subject matter. A lot of Instagram content has become generic and plain, so always keep trying new things while maintaining the style you've developed for your page. The most important things in this regard are to keep a friendly and humble tone, focus on subjects that are not talked about or that you excel in, add some personal touches and anecdotes, use hashtags and other IG creator tools effectively, and try new things every now and then.