It might happen for a number of people who want to watch or follow some channels on Instagram without an account. I would say it's possible. Here we have introduced two of the main tools to watch Instagram accounts anonymously if they are the public accounts.
However, it's better to know that if you are looking to watch Instagram without an account, you must know the username of the accounts. Otherwise, you can't browse through the Instagram accounts.
Is it possible to watch Instagram without account?
Yes, it is possible to watch Instagram without accounts using Instagram accounts viewers online. You must note that you can't surf the Instagram using a browser without account. It was an option before, but not now.
To watch Instagram using instgaram.com you must login, otherwise you will see this error: "Sorry, this page isn't available. The link you followed may be broken, or the page may have been removed. Go back to Instagram. "
At first, you might think that they have deleted or deactivated their accounts, but this is not the case. Simply, there is no URL like that on Instagram. To access any users on Instagram the address is like: instgaram.com/accounts/profile/kimkardashian/
This means that you have to login to access any accounts information using Instagram website.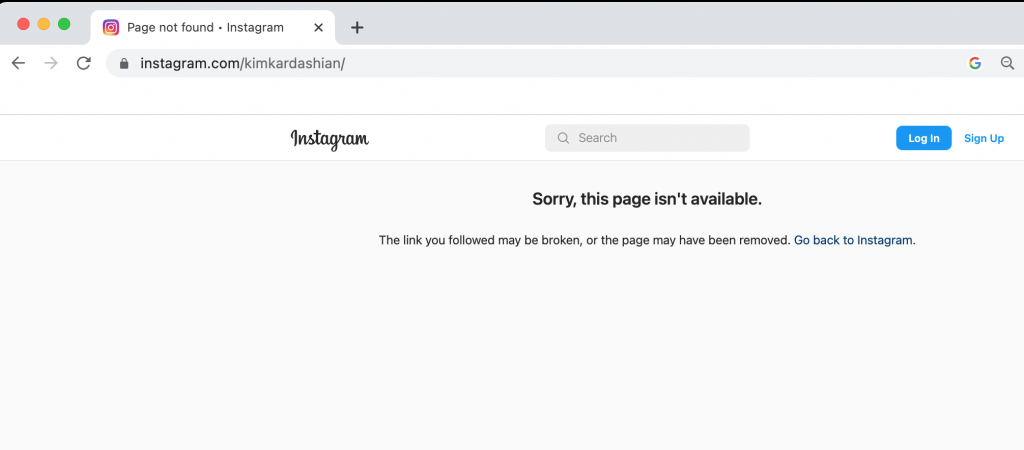 How to watch Instagram without account?
Here are two of the top tools to watch Instagram without account. Not only you can surf the Instagram using these tools, but can you download the photos, videos, or reels and stories on your device.
Dumpor.com
The best Instagram viewer in which you can search the usernames and just by clicking the account, watch all posts and stories. To use dumpor.com
Go to dumpor.com on a browser using mobile or desktop
Type in the username in the search bar
Choose the account
Open the posts you are interested in
Click or Tap download to save it on your device
Now, you can watch all the videos, pictures, account's details and even the stories.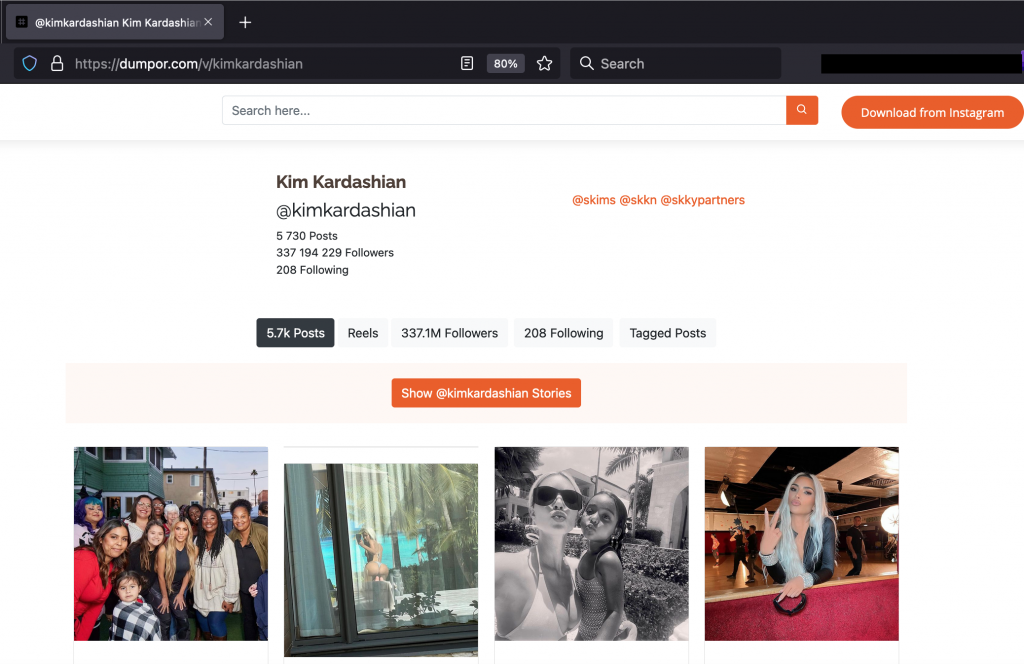 Imginn.org
Second tool to watch Instagram without account is imgnn.com
This is almost the same as the first I have introduced, I suggest you surf the Instagram with both tools, and see which suits you more.
To use imginn.org
Go to imginn.org on a browser on your mobile phone or laptop (such as safari, chrome, Firefox, etc.).
Type in the username or name in the search bar
Find the accounts you want to watch
Click on the username
Now, you should see the posts if their account is public
Open any posts you are interested in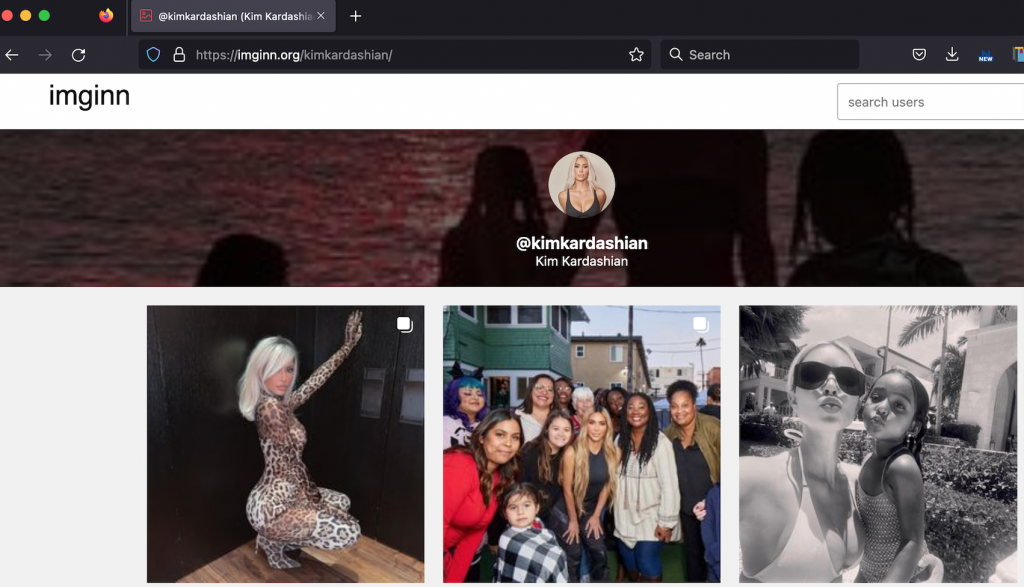 Restrictions using Instagram without an account
For sure, if you are just looking to view certain posts from a public user and you are interested in following them, these tools are the best. Another amazing feature using an Instagram online viewer is to download the data on your device.
All you need is to open the posts, and click download to save them on your phone or laptop.
However, if you are going to engage in Instagram posts including like, follow, comments, etc. you must login to Instagram.
Advantages of using Instagram anonymously
Your security is granted
You can See the photos
You Watch the reels and videos
There would an option to See Instagram stories for the last 24 hours
There is a possibility to See the account's information such as number of followers, followings etc.
Disadvantages of watching Instagram without account
You cannot Publish any posts
Insert comments are limited
Like the posts or following the person is not possible
You cannot save the favorite posts on Instagram
Conclusion
Watching Instagram accounts without even logging in is interesting, and thanks to the useful tools who could give us this opportunity. Although, there are some limitations to these tools, but it's well worth trying.
You can easily save them as a favorite page on your browser (mobile or PC), and watch the instreams often.