When somebody blocks us on Instagram, it does not notify us. It is not a good feeling to reach somebody's profile or content and find out you cannot. Of course, this does not always mean you have been blocked. It may mean the person has disabled their account temporarily or deleted it altogether. In this article, we want to tell you how you can know someone has blocked you on Instagram.
Main signs if someone blocked you on Instagram
"User not found" is the main sign to know if someone blocked you on Instagram when you visit their profile. There are other signs as well, here is the summary:
You will see "No Posts Yet" on their profile
Your conversation on Instagram will disappear
Their likes and comments will disappear
You cannot see their profile picture
If someone blocked you, you can't see their followers and following
You cannot tag them in any posts on Instagram
You will not receive any notifications from them on Instagram
You cannot see their story anymore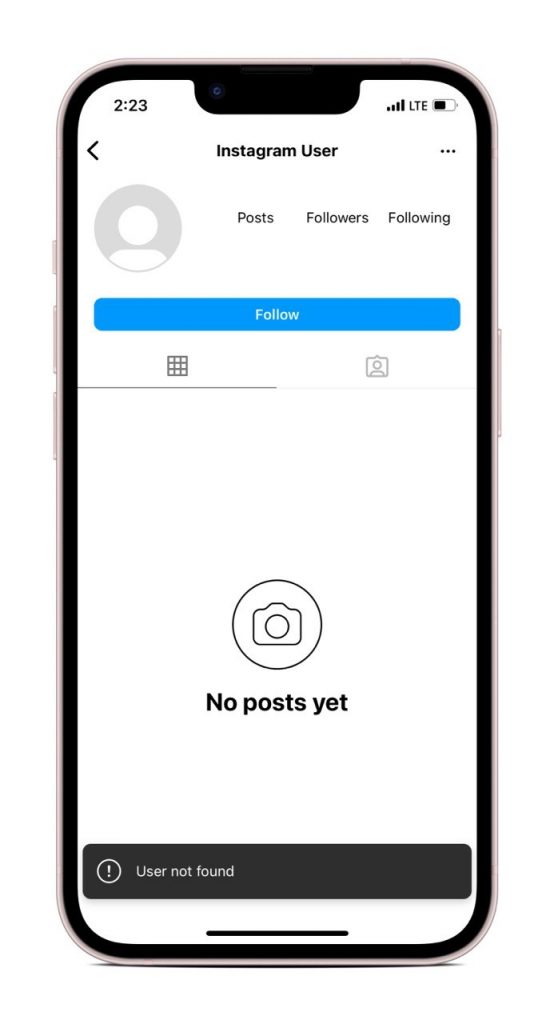 Sometimes there are some evidence that shows someone has blocked you on Instagram, but the fact is that they have deleted their accounts and no blockage has happened. How we can find out that we have been blocked or the user has deleted the account?
A deactivated or deleted Instagram account will not show up in search results, and if you attempt to visit the profile via its URL, you will receive an error message. This is a sure sign that the account no longer exists. Remember, accounts that have blocked you are still there; the profile page will say "No Posts Yet," despite their post count still being visible at the top of the screen. Deleted accounts, meanwhile, simply disappear from Instagram.
How to know if someone blocked you on Instagram
Here are some ways to help you find out whether you have been blocked or not.
1. Search for their profile
the first thing you should do when you suspect somebody has blocked you is to search their Instagram handle (i.e. username). If their profile and posts show up, you have not been blocked. That is it for public profiles. For private profiles, if you see the message "This account is private," you can be sure that you have not been blocked.
If you can see the profile, but it says "No Posts Yet," then you have probably been blocked. The other possibility is that you search the username, and it does not show up at all. The account has been deactivated, or they have blocked you. In case you suspect it, you have to look for other signs to make sure.
2. Use another Instagram account
You can create a new account or just use your friend Instagram account to search for their username. If you see their profile picture, followers, and following, so for sure they have blocked you only.
If you see No posts yet, or you cannot find their username, so they may deactivated their account.
3. Check their previous comments
when somebody deletes their account, Instagram does not delete their last comments under your posts. You have to go to the post they have commented on it. If you tap their username and the post does not show up, you have been blocked.
4. Use an Instagram private profile viewer
There are a number of online tools to view Instagram stories or profile. So, if they are still active on Instagram, you can find them by an Instagram viewer such as stories IG, etc.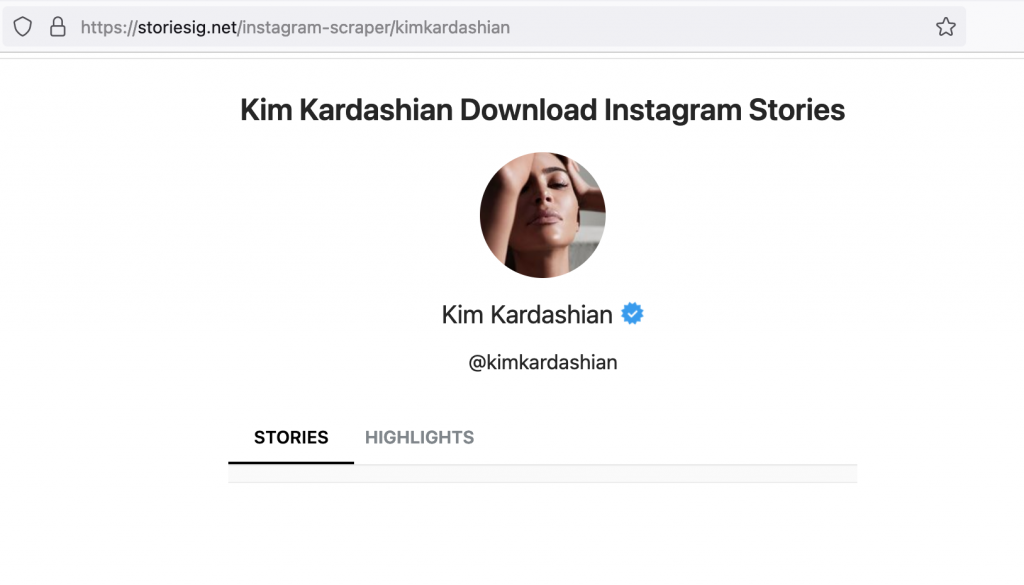 5. Tag them in a post
You cannot tag a person on Instagram if they blocked you. So, just go to one of your posts, and enter their username in the comment using @ , if Instagram shows their profile to you, so you are not blocked.
6. Add them to a group
If you have any group on Instagram, you can try adding them to that group. If you could, so you are not blocked. You cannot add a person to the group, if they blocked you on Instagram.
7. Search their username on your browser
it is not easy to remember usernames. However, if you do, you can put their username in this link: instagram.com/username. If you are logged in to your account, you may get this message "Sorry, this page isn't available."
This might be an indicator of you having been blocked. It might also mean that the person has deactivated their account. To know which one is true, log out of your account and open their profile with the same link. If you can see their profile with this method, unfortunately, you have been blocked, but they have deactivated their account if you cannot.
8. Check your conversation on direct messages
when someone blocks you on Instagram, their comments do not disappear from your posts, but the chat thread is deleted for both recipients. If you have previously messaged this particular person, go and see if your message thread still exists; if not, they have either banned you from accessing themselves or disabled their account.
9. Try the follow button
usually, when you tap the follow button on somebody's profile, the "follow" will change to "following" instantly, and it will notify your contact about you following them, but if not, tapping the "follow" button does not do anything.
How to know if someone blocked you on Instagram story?
If you are curious to know who has hidden you from seeing their stories there might be some ways to try and figure that out. However, the ways that I'm about to tell may not work.
Check their profile with a different account
If their account is public, then you can simply watch their story with a different account. However, if their account is not public you need to try other ways
If they have a private account there are still some chances to know if they have done anything to hide you from seeing their story. So if you have any mutual friends on Instagram with that person you can ask them if he or she has shared any stories recently.
You can create a new account and follow them. If they don't accept your follow request, you have to find a way to persuade them. Otherwise, you won't be able to know if they have hidden you from seeing their story.
8 Instagram private viewers to know if someone blocked you
If you find out somebody has blocked you on Instagram, you can use a type of software known as "Instagram viewer" to check that person's profile. Most of this software is anonymous and free. Here, we have listed 8 of them as follows;
1. Qoob Stories
Qoob Stories is one of the most mighty Instagram Story viewers and mass downloaders of everything on Instagram. You only have to enter your username, and after that, you have permission to view any person's profile with endless downloading.
2. SmiHub
Via SmiHub, you can track a particular account, anonymously view stories and search for whatever you wish. Furthermore, you have enough tools to run an analysis on that account for more information.
3. mSpy
This software is one the best in cell phone tracker and monitoring tools for parental control. You can view all the Instagram conversations and shared links, and it can help you track popular messengers.
4. Anonymous Instagram
Another brilliant software whose sole purpose is to track Instagram accounts anonymously. However, you cannot download any content from Anonymous Instagram, which is a big negative point.
5. StoriesDown
With StoriesDown, you get to access an Instagram account without an account of your own and view its content anonymously. You don't need your account for unnecessary registration.
6. Instalkr
Instalkr provides an exceptional service that can be used to instantly gain access to a public Instagram account without having an account yourself. You can anonymously track a specific person's stories and messages and also previously deleted posts.
7. InstaStories
InstaStories is very simple to use, and you can access any public Instagram account with just a username. You can view stories, photos, and videos without getting noticed by the account owner.
8. InstaDP
This web-based service simply lets you view your favorite stories and download anything you are willing. All these processes are done without the account owner's knowledge.
Summary
Instagram and social networking platforms, in general, do not notify people when somebody blocks them. Sometimes we suspect somebody has blocked us, and we want to make sure. In this article, we showed six ways to help you make sure whether you have been blocked or not. also if you want to learn how to block someone already blocked on Instagram you can read the Instamber blog about that.