Currently, the only way to change your age on TikTok is by using the 'Report a problem' option in the app's settings. Read on to learn how to see age on TikTok and use this method and the only alternative available.
Age Restrictions on Your TikTok Profile
Why would a user want to change their age on TikTok? It's because of restrictions. There are particular features on the app that only 16+ users have access to, such as commenting or sending messages.
TikTok is only available for 13 and older users. So, you will face the following controls if you claim to be younger when creating an account:
If you are 13 or younger on TikTok, the content you see is filtered. You can watch videos appropriate for your age, and you'll have no access to videos other than what the app suggests to you.
TikTok for Younger Users (aka the restricted version of the app) does not allow you to share videos, gain followers, comment on videos, send messages, share personal info, and receive notifications after your bedtime.
How to check age on TikTok?
TikTok does not show your birthday or age on the app directly. If you don't remember the date you have entered, you can only ask TikTok to change your birthday, and send your Government ID as a proof.
However, there are other methods mentioned on the Internet which are not really true. TikTok directly mentioned that the date of birth is not included in the data, if you request to download them.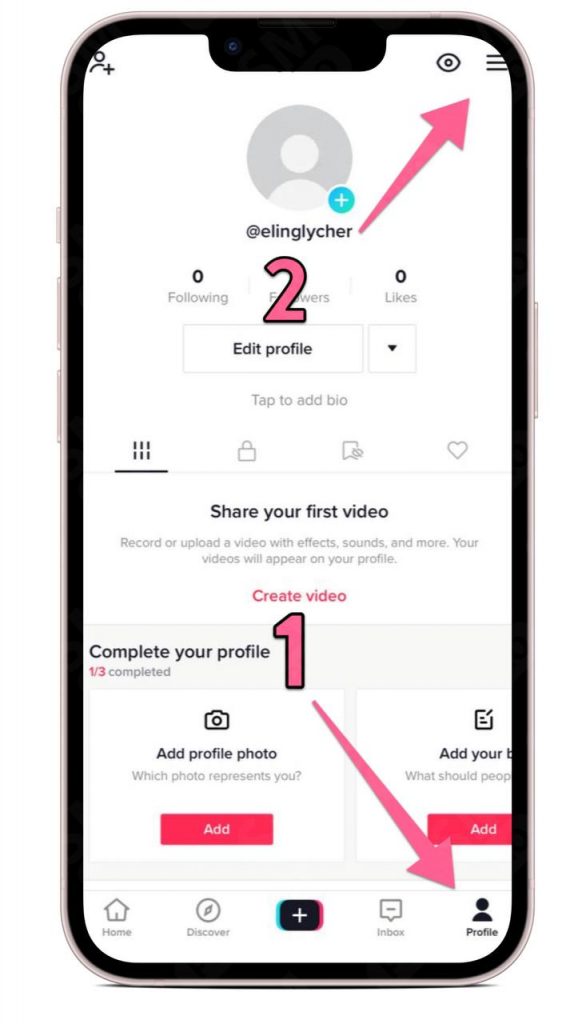 How to change Age on TikTok?
As of now, there's no official in-app option to change your age on TikTok. So, reporting a problem and asking for the support team's help is the only method to go with. Here's how to see age on TikTok and change it:
Open the TikTok app
Tap Profile at the bottom right
Tap the three lines in the top-right corner
Scroll down to see the Support section
Tap Report a Problem
Select Account and Profile
Tap Editing profile
Select Other
Tap the Need more help?
Claim the correct age using this TikTok feedback form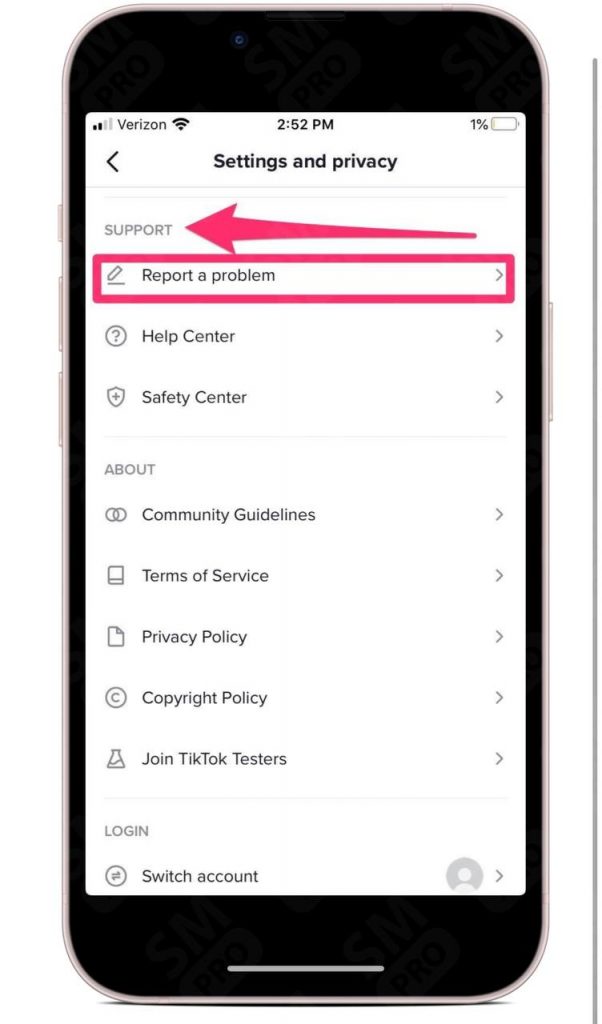 Note: You should let the support team know that you can provide them with your ID if necessary. So, when describing your problem, state that you have the proper documentation to prove your actual age. You do not have to send a picture of your ID unless the support team wants you to.
Here's a sample request you can submit in your Report:
"Hi, I need your help to change my birthdate on my TikTok account because it's not correct. I can send you a picture of my ID to prove my actual age."
It might take several days for the support team to review your request and respond. So, please, be patient and do not repeat the process.
Other Alternative: Create a Secondary Account
TikTok is strict about its age regulations/conditions. So, you'll probably fail to change your birthdate unless you have the time to go through all the processes of proving your actual age. If your account is newly created, the best bet is to leave it and create a new Tiktok account.
If you want to see age on TikTok go to the 'Me' section in your current restricted account and tap on the three dots on the top-right corner. From here, go to Privacy and Safety and select Logout. Now you can use a new email address or phone number to create an unrestricted account.
Tip: you do not need to remove your previous profile. TikTok allows you to have multiple accounts on one device.
Tips when you are changing age on TikTok
Now that you know how to change your age on TikTok, it's time to learn about the downsides and risks. Using the following techniques can cost you losing your account or even worse.
#
Do not give your information to third-party websites or strangers.
You may come across people on the internet who claim that they can change your age on TikTok. Note that there're currently no methods (unless the support help) to do so. Scammers ask for your login information so they can hack into your account and steal your data. Do NOT share your private info with anyone online unless you don't care about your account's safety.
#
Do not use the log-in-log-out method.
An unusual way to change your TikTok account age is to Logout of your profile, delete some data files on your device, and then log back in. But none of the methods that include external changes to the app does not work. So, you are better off without wasting your time.
What Might Cause a False TikTok Age Restriction Action
Many users realize that their app is in the Younger Users version despite being 16-year-old or older. Why is that? In most cases, it's because they entered the wrong birth date or used an old Gmail account to log in.
#1. Entering the wrong birthdate accidentally.
Upon creating a TikTok account, you are asked to enter the date of your birth. Users who live in countries with different date formats might fail to convert their age to the app's desired format and face restriction problems.
If that's the case, the only option you have is to talk to the support team, asking them to change your age according to your ID.
#2. Creating an account with your email address.
TikTok gives you the option to create a profile using your email address. However, the app will extract your basic information, such as age and name, from the very same email. So, if your age is under 13 in your Gmail settings, your TikTok account will automatically put you in the Younger User version.
To fix this, you need to create a new email address with the correct information and create a new TikTok account as well.
3 Reasons Why You Should Stop Trying to Change Your TikTok Age
If you are thirteen or under, you should avoid attempting to manipulate your account settings. There's a reason for all the age restrictions on social media apps. And you are not safe without them.
Here's why you should not try to alter your TikTok account age.
TikTok would remove your account.
According to the app's official website, "If we learn that a person under the age of 13 is using or posting content without using TikTok for Younger Users, they will be removed." So, be aware that you're risking your whole account for that.
You might be exposed to cyberbullying or worse.
Understandably, you want to experience everything social media has to offer. But don't forget that online environments are not 100% safe for minors and young users. By using TikTok for Younger Users, you guarantee your mental well-being and safety. And your parents don't feel the need to check up on you every other minute.
TikTok for Younger Users is not that bad.
You can still enjoy fun, informative, or tending videos in the restricted version. And don't worry, soon the time will come, and you'll be able to share videos with others or comment on their content like everyone else.
Disclaimer
The information in this post on 'how to change your age on TikTok' is for educational purposes. We do NOT encourage users to manipulate the app's terms and conditions by any means.
Thanks for your feedback!