One of the popular platforms that attracts the attention of millions of users around the world is Facebook. To take full advantage of this platform, you need to have an effective way to pay for advertising campaigns. Virtual cards are an increasingly popular choice among advertisers, and in this article we'll look at why they're an essential solution for paying for Facebook ads.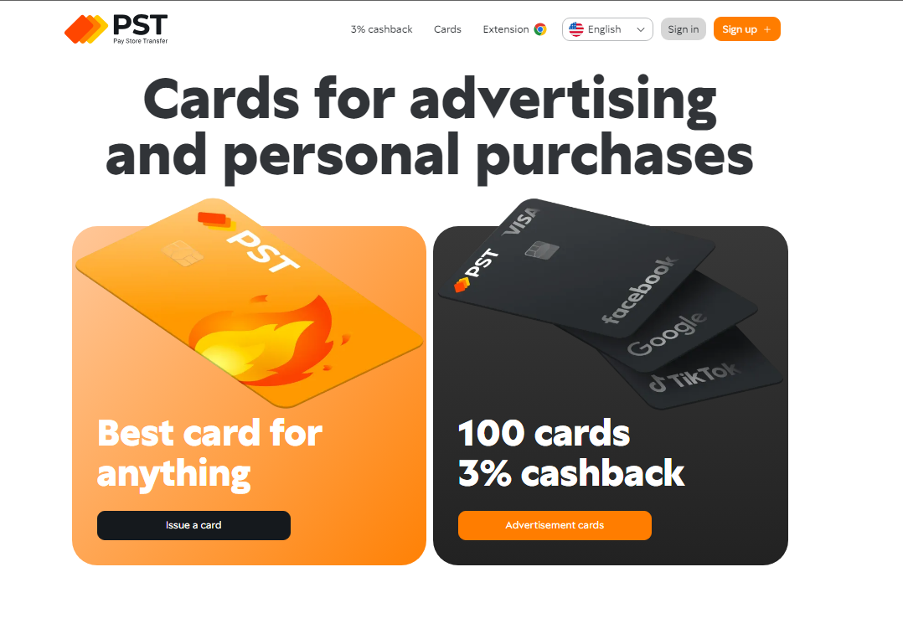 The PST service offers convenient and secure ways to pay for advertising on Facebook and other platforms, including Google Ads, TikTok. PST provides flexibility and functionality to meet the needs of different advertisers. You should not miss the opportunity to use these tools to effectively promote your business and attract new audiences. If you are interested in other users' opinions about PST, you can read the reviews.
Low commissions
– from 3% commission on replenishment
– 0% transaction fees
– 0% commission for withdrawal from card
– 0% commission for declined payments
– 0% commission for transactions on blocked cards
Registration for the PST service is quick and easy. You will need to provide a Google/Telegram/Apple ID/WhatsApp account or your email and password. Verification is not required for the first card, which simplifies the process of starting to use the service. To receive your next card, you will need a simple and fast KYC (Know Your Customer) procedure to verify your identity.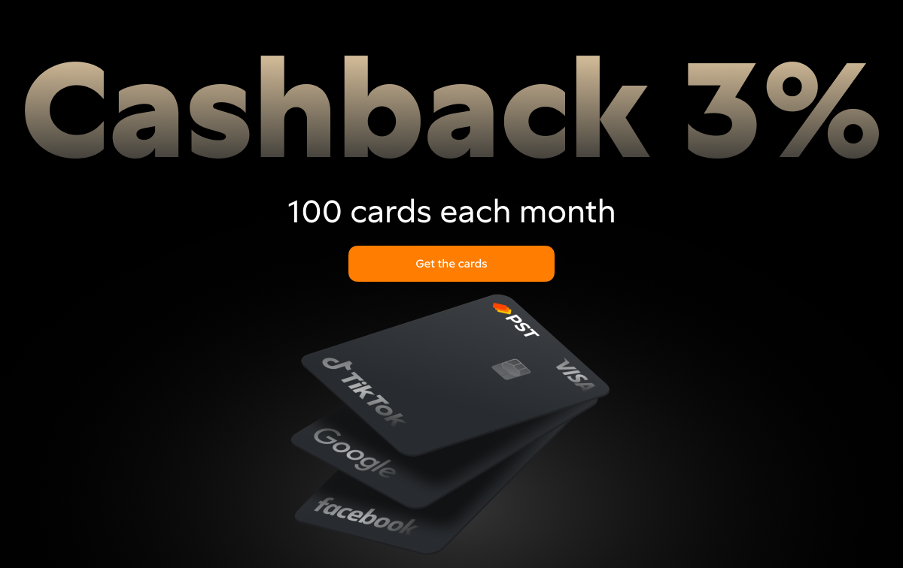 Especially for arbitration teams and those who work solo with high turnover, PST.NET offers the best PST Private program on the market:
3% cashback on advertising expenses;
Up to 100 free cards;
Low commission on the market.
The PST service provides various types of cards, each of which has its own characteristics and terms of use:
Premium Facebook Card:
Card Advertisement
Platinum Card
PST Exclusive Card
Universal Card
3DS Universal Card
The cost of issue and monthly maintenance of Platinum Advertisement and PST Exclusive cards depend on your monthly expenses. For detailed information about these cards, you should contact service support.
You can top up your card in a variety of ways, including using cryptocurrency (USDT TRC-20, BTC and others), SWIFT/SEPA transfers and Visa/Mastercard. This provides flexibility and convenience when choosing the top-up method that's right for you.
The PST service also provides security using BINs (Bank Identification Number) and 3D-Secure. BINs are used to reduce the likelihood of Risk Payment and practically eliminate this possibility. 3D-Secure provides additional confirmation of transactions using codes that can be received via SMS or in your personal account and telegram bot. The service also provides a bin checker for checking card data.
Spendge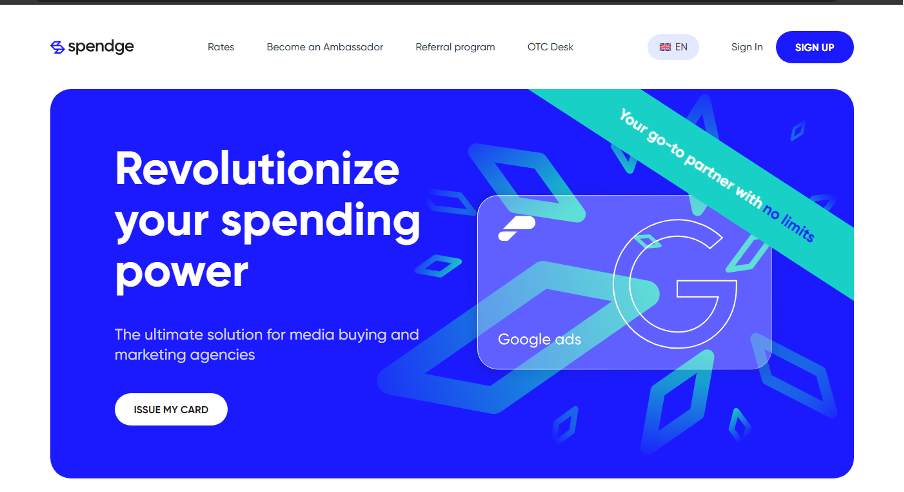 To get a Spendge card, you need to register on their website and log into your personal account. In the "Cards" section, select "New Card". Then select the desired BIN (Bank Identification Number), determine the balance type and fill in the appropriate fields, such as Comment, Title, Owner. Click the "Create" button and your virtual card will be ready to use.
One of the main advantages of Spendge is unlimited Spend, which means you can freely spend money using virtual cards without any limits on the amount. This gives you greater freedom and flexibility in managing your advertising costs. Spendge cards are issued in just a few minutes thanks to fast and simple registration and verification procedures. This way, you can receive your virtual card very quickly, especially when you have urgent promotional tasks or unexpected opportunities that require an instant response.
Security and anonymity of payments is another advantage of Spendge. You can make payments using virtual cards without revealing personal information or your bank account details. This gives you additional protection against fraud and increases the security of your financial transactions.
The cost of issuing a Spendge card is 5 euros, and monthly maintenance also costs 5 euros. Spendge commission is 2.5% of the payment amount. Topping up the card via international bank transfer entails a commission of 25 euros plus 0.5% of the amount, and topping up via cryptocurrency – 1.5%.
Spendge offers cards with and without 3D Secure code to suit your individual requirements and preferences. You can choose the Spendge card currency – Euros or Pounds Sterling, depending on your preferences and needs.
YeezyPay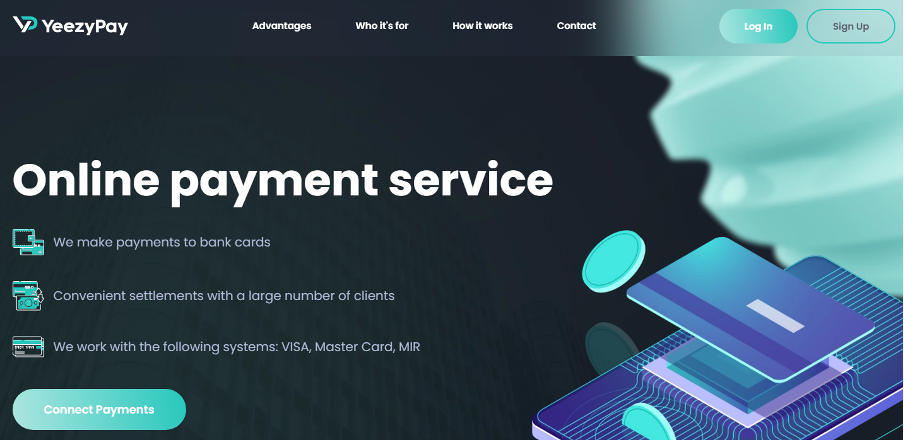 YeezyPay is a service that cooperates with popular payment systems such as VISA, MasterCard. This makes it easy to use the YeezyPay virtual card worldwide. You can be sure that your card will be accepted in a variety of places and suitable for a variety of financial transactions.
To receiveTo get a YeezyPay virtual card, you need to register on the official website. When registering, you will need to fill out all the required fields, including full name, date and place of birth, phone number and email address. Once registration is completed, the system will provide you with your account details and you will be able to enjoy all the benefits of YeezyPay virtual cards.
For new YeezyPay users, the first card is issued free of charge, which makes the service even more attractive and accessible. If the card needs to be reissued, a small fee of $5 will be charged.
A special feature of YeezyPay is the ability to issue an unlimited number of cards per person. The service does not charge a commission for money transfers from one account to another. However, it is worth noting that if the card activity is less than $50 during the month, a service fee of $5 will be charged. This encourages active card usage and prevents inactive accounts.
The commission for replenishing the card is 5% of the payment amount. You can top up the card in a variety of ways, including using cryptocurrencies, stablecoins, Sepa, Swift and other methods. The minimum deposit amount is $500, which allows you to flexibly manage your finances.
YeezyPay offers a choice of five bins for GEO card billing. You can choose the UK, US or another country that suits your needs. The YeezyPay service operates in manual mode, providing maximum control and security of your financial transactions.
As a result, virtual cards are an effective tool for paying for advertising. They are convenient, secure, and flexible when conducting transactions. Choosing a service is a very important and responsible process. You will always find more detailed and up-to-date information on the service website.