Are you having an issue with your TikTok account and you want to resolve it? Well, there are times when something happens to your TikTok account. What you want to do in such cases is to reach out to the TikTok support team and talk to them about the problem you're dealing with.
Maybe your account has been suspended or you have difficulties logging into your account.
Or maybe someone is harassing you and you want to report him or her. Whatever the reason may be, you need to contact TikTok to solve your problem.
---
Different ways to contact the TikTok support team!
There are only three ways to contact TikTok.
The easiest and simplest way is to "report a problem." You can do this via the TikTok app.
You can send an email to legal@tiktok.com or info@tiktok.com and explain your issue.
Or you can contact TikTok via its "feedback form" in your web browser.
If you have any problems with your TikTok account below are three different tested ways that we've provided for you.
---
Method #1 : Contact TikTok via the app
Here I'm going to walk you through some solutions and photos and show you what exactly to do to report a problem.
Step 1. Click on the profile icon
Open your TikTok app and log into your account. In the bottom right of the app you'll see your profile, so tap on it.

Step 2. click on the menu icon
You will see a 3 horizontal line icon in the top right tap on it. Then a window will pop up and you need to press "Report a problem"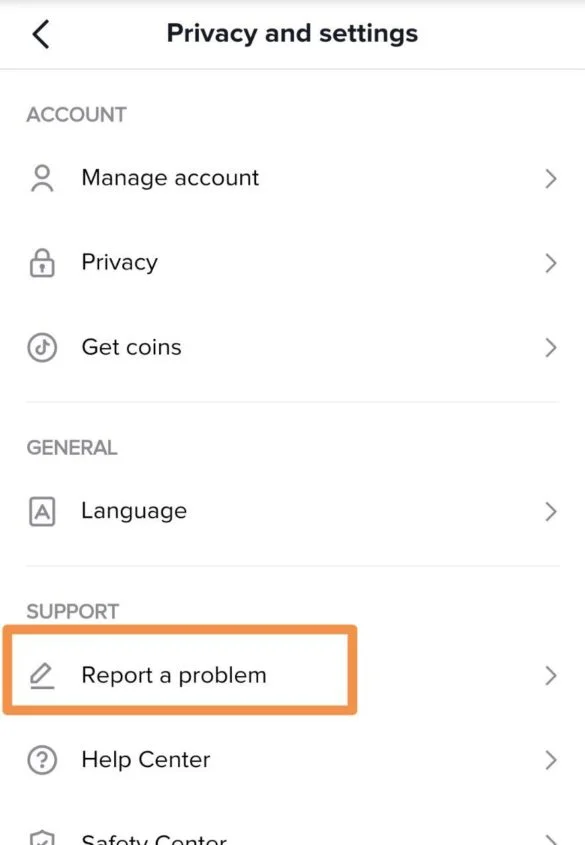 Step 3. click on the suggestion menu
If your problems are among the frequently asked questions then tap on one of them. If your problem wasn't among those questions then you need to tap the "Suggestion" icon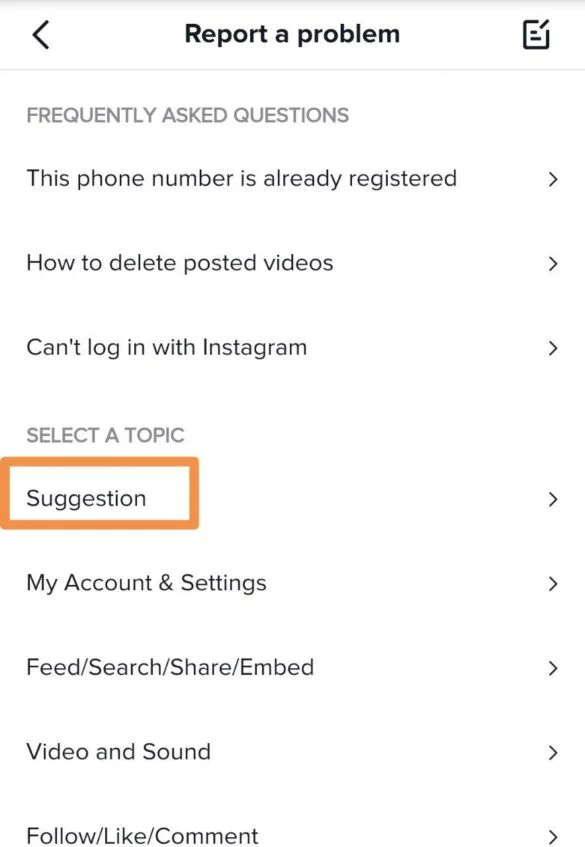 Step 4. Answer the question with NO
Then a window will pop up asking you if your problem is solved. You need to press "No".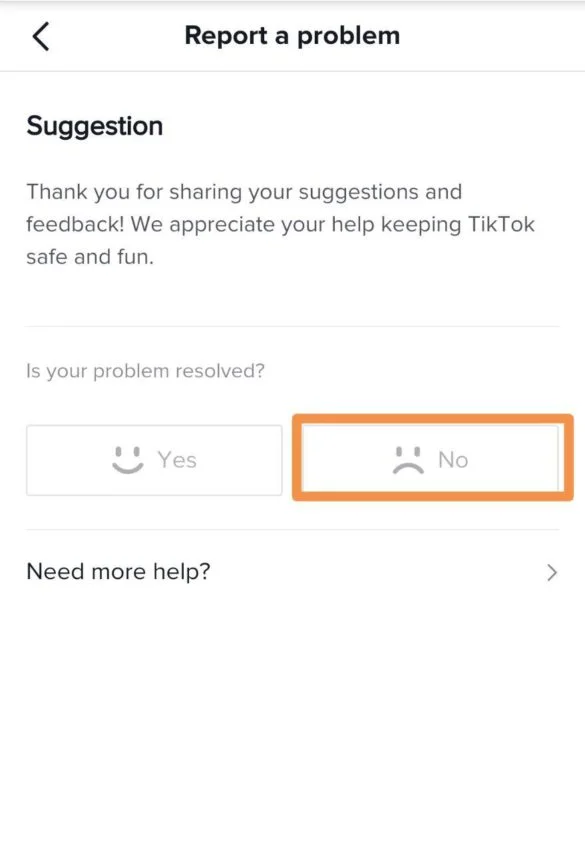 Step 5. click on Need more help
After that tap on either "Need more help? " or the "Still have problem" icon. I'm using TikTok on my browser so in my case the first one will pop up on my screen.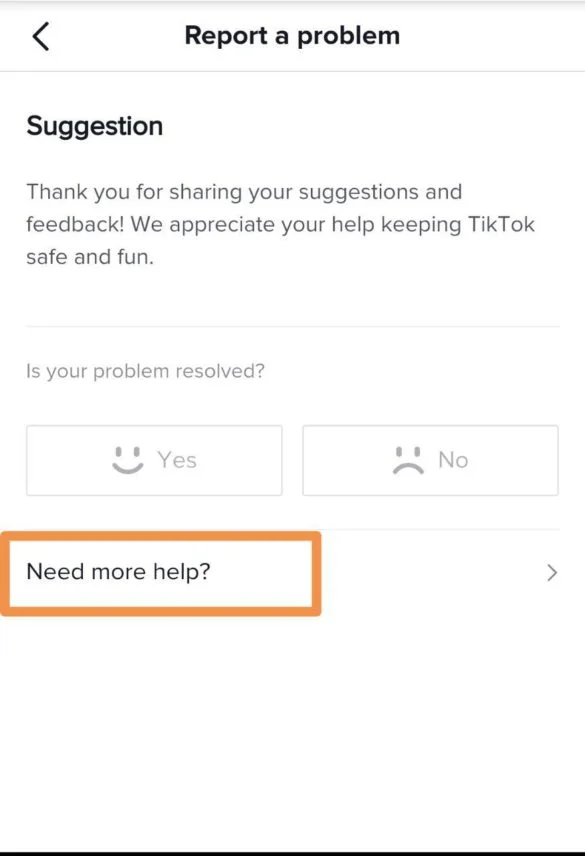 Step 6. Report your issue to TikTok support team
Here in the final stage, you can briefly explain your problem with your account. You can also upload up to 4 pictures.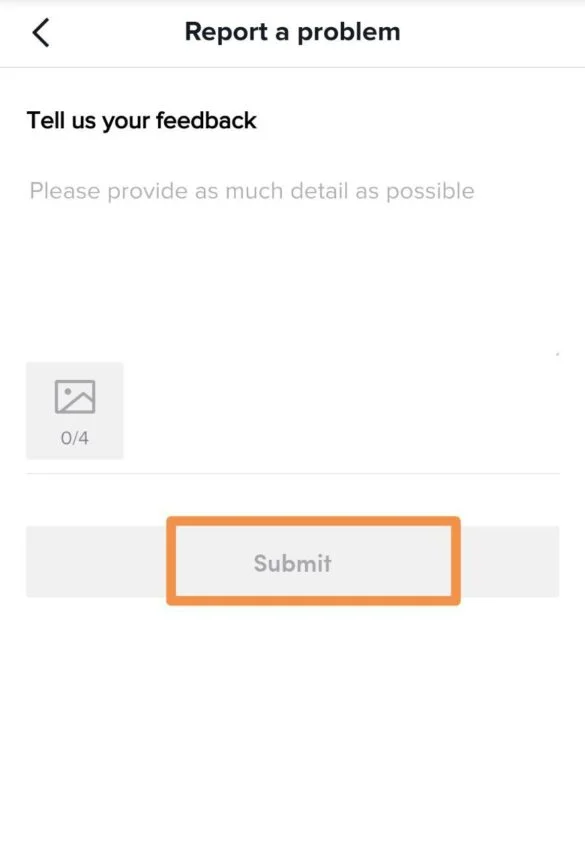 ---
Method #2 : TikTok Email
You can contact TikTok via email using legal@tiktok.com and info@tiktok.com. These two are mostly used for reporting a problem. Below you can see a list of other emails through which you can contact TikTok.
If you have any feedback or if you have any suggestions you can contact TikTok via feedback@tiktok.com.
If you have a business account and you have any questions or issues regarding your account contact TikTok via business-servicesupport@tiktok.com.
For asking questions related to advertisement you can reach out to TikTok via adreview-support@bytedance.com
Usually, users will need to contact TikTok through the first two emails that you've already seen. Now I'm going to show you how to contact TikTok via email. I'm using the Gmail app, so I'll be showing you how to send email via Gmail.
Of course, the procedures are almost the same so don't worry if you don't use Gmail.
Open your mail app.
Then tap on the plus sign.
Type info@tiktok.com.
Write a subject. As you can see in the photo below I've written "Banned account"
Based on your problem whether it be a suspended account or a shadowban account you can write a subject. Of course, your problem can be something completely different from what I've just said.
So choose a suitable subject. Then in the section where it says "Compose email" briefly write about your problems and politely ask the TikTok team to fix them for you. It is very important to be polite, so be as polite as you can!
---
Method #3: How to contact TikTok via the feedback form
Well, the two mentioned ways are not the only method you can contact TikTok with. You can also contact TikTok through the feedback form.
Follow the steps below and send them an email regarding your problem.
To use TikTok share your feedback
Write your email address
Select a topic
Write the feedback
Accept the rules
Submit the form

It is kind of like sending them an email, but this is way easier than the previous method.
There are many accounts on TikTok that have the same problem as you. Or maybe they have other problems, so it'll take some time for TikTok to attend to all the problems. You need to be patient and maybe take a break until your problem gets solved on TikTok.
Conclusion
Facing issues with your TikTok account can be a pain in the neck. One day you are using the app and things are just fine but the next day your account gets banned or something. Facing any problems while you're using TikTok can be frustrating. But fortunately, you can solve your problems on TikTok by taking a little time.
In this article, we've provided you with three tested ways to contact TikTok and probably solve your issue. We hope you could find what you were looking for in this article and fix your TikTok problem too.
Thanks for your feedback!