TikTok is an app where users create short videos and share them on social media. It has over 500 million monthly active users worldwide. However, some people have reported problems with their TikTok accounts, such as receiving error messages when trying to send or receive messages.
Direct messaging or DM allows you to send and receive messages on TikTok. If you're having trouble sending or receiving messages on TikTok, try these troubleshooting steps.
How to fix TikTok messages not working?
Make sure you are trying all of the these methods. If you have any specific issues, tell us in the comments, we will get back to you soon.
#1 Check your age on TikTok
TikTok direct message is only available to the registered account owners above 16 years old. Parents of 16 to 18-year-old TikTokers can restrict messaging using Family Pairing, and also private videos can't be shared.
So, you need to make sure that your parents haven't restricted the messaging, or check your age on TikTok.
#2 Check your TikTok Privacy settings
Open your TikTok app on your phone
Go to your profile by tapping Profile on bottom right
Tap three-dots icon on top right
Tap Settings & Privacy
Choose Privacy
Tap Direct Messages
Go to Who can send you direct messages
Select everyone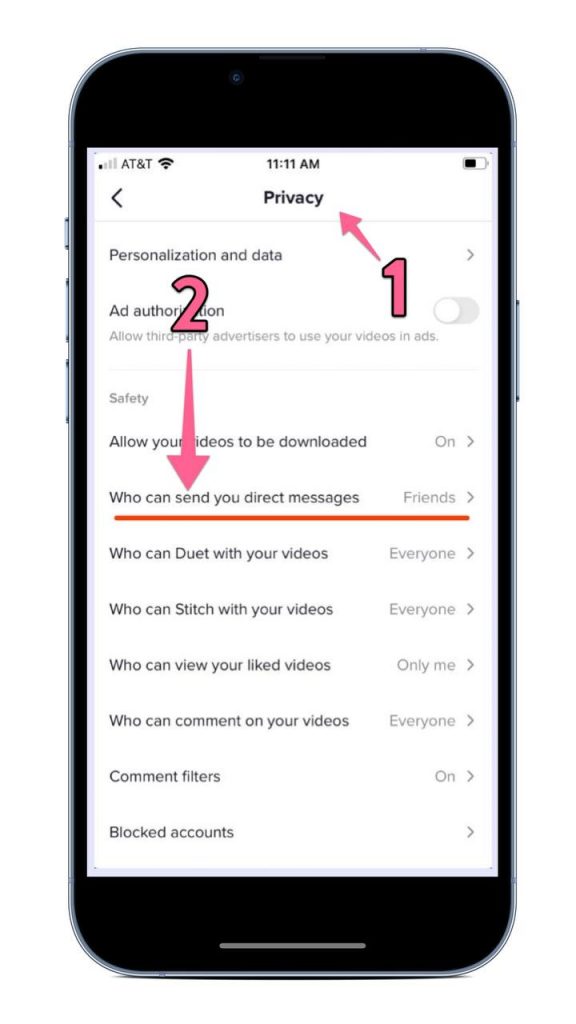 #3 Check Your Internet Connection Speed.
First, make sure your internet connection speed is fast enough to handle the load of sending and receiving messages. You should also check whether there's any network congestion, especially if you've been using TikTok for a while.
#4 Try Restarting Your Device.
If you're still having trouble, try restarting your device. This will clear out any temporary files that might be causing issues.
#5 Reset Your Network Settings.
If you've tried everything else, reset your network settings by going into your phone's settings menu and tapping "Reset" under "Network & Internet." You'll need to sign back in again after doing so.
#6 Clear Cache and Cookies.
Resetting your network settings will also clear out any cache and cookies that might be causing issues.
#7 Update Your TikTok App
If you still aren't able to access your account, try resetting your network settings by going into Settings > Network & Internet > Advanced > Reset Network Settings. You should then be able to log back into your account.
Thanks for your feedback!