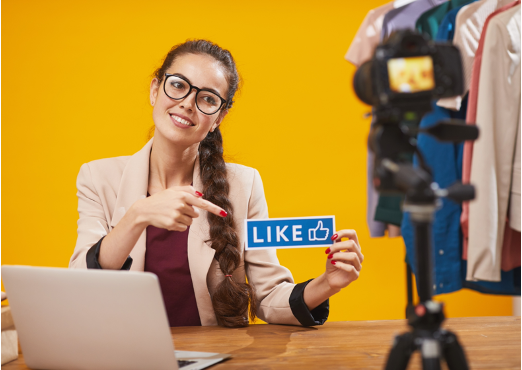 Introduction
A social media QR code is a perfect tool to have in your toolkit. It allows you to promote all of your social media profiles under the same roof. This great QR code solution connects all of your social media profiles on a single landing page.
As a business owner, you can redirect all the QR code users to a landing page with their accounts making it easier for them to access and follow them. A social media QR code can help you promote your social media profiles in your digital and printed campaigns, increasing your traffic and sales.
Maximise your digital marketing potential and business exposure by allowing your prospective customers to connect and interact with you easily. Social media QR code houses some popular code types, including Instagram QR code, Facebook QR code, and Twitter QR code. Here are more details about these social media QR code types.
Instagram QR Code
You can easily send videos, photos, and an Instagram page with an Instagram QR code. With over 112.5 million users, Instagram is one of the leading social media platforms you can get many leads from.
If you want to promote your business, you can always create Instagram QR codes to help you display trade shows, and other events you feel can enhance your traffic and sales. An Instagram QR code can help people connect with your account and remain updated about your brand and business.
Facebook QR Code
A Facebook QR code allows you to integrate your websites and posts, enabling you to boost your engagement with potential customers. After integrating everything you need, you can display the code either online or physically. When customers scan the code, they quickly access your Facebook page and learn more about it.
Twitter QR Code
A Twitter QR code lets users view your profile instantly and follow you with a quick scan. After creating your Twitter QR code successfully, place it on print ads in order to maximise your marketing campaign. You can use this QR code to increase engagement with your Twitter account by encouraging users to scan the code, access your account, follow it and interact with the content you provide.
Other popular social media QR codes you can create to increase traffic and expand your customer base are Reddit QR code, YouTube QR code, Tumblr QR code, Medium QR code, TikTok QR code, LinkedIn QR code and Pinterest QR code.