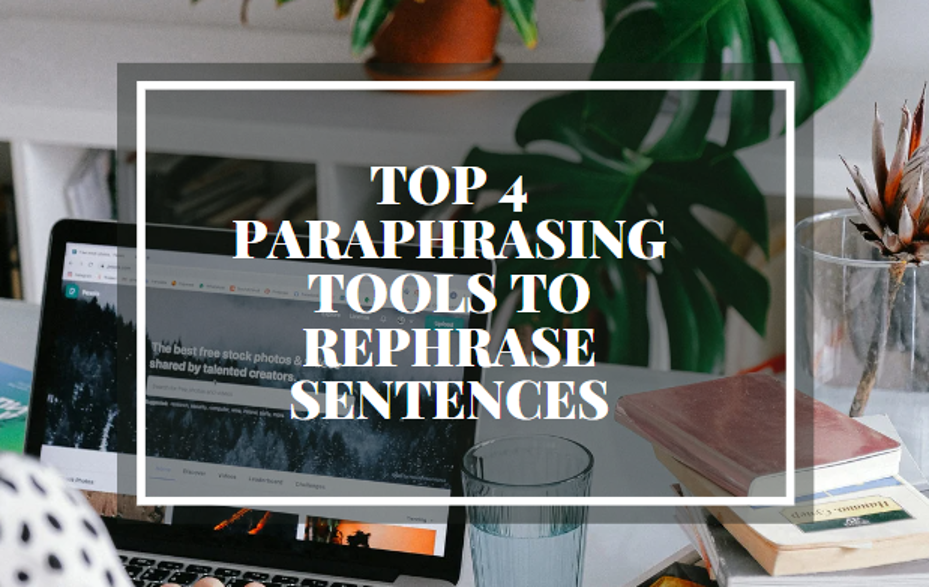 Do you need help in creating engaging, and plagiarism-free content? Whether you're writing blogs, articles, research papers, social media posts, and emails, you will need assistance to paraphrase your content or present your ideas differently.
When it comes to paraphrasing content, doing it manually can be a bit time-taking. On the other hand, online tools that are made specifically for this purpose can be a lot easier and quicker to use.
Paraphrasing tools not only help you in improving your general writing tone and reduce repetition, but they also assist you to avoid plagiarism, particularly if you wish to utilize the same content online.
What is a Paraphrasing Tool?
A paraphrasing tool paraphrases a piece of content into unique content and does not alter its meaning in any way. Paraphrasing tools are rewriters that utilize the existing content to build new and altered versions of it.
They allow you to replace particular words, phrases, sentences, and even full paragraphs with various versions of the content without affecting the general idea of the text. When paraphrasing a text, a paraphrasing tool will produce a slightly different version of the original.
It ensures that words and phrases are not modified in a way that alters the meaning of the text.
The purpose of these paraphrasing tools is to produce fresh content from the previously published content. For that matter, this can be a blog, an article, an essay, or any other textual content.
You can easily paraphrase any type of content word-to-word by utilizing such tools. Here we are going to discuss the top 4 paraphrase tools that allow you to rephrase your content.
Top 4 Paraphrasing Tools
1. Prepostseo
The paraphrasing tool by Prepostseo is one of the top paraphrasing tools with a simple and user-friendly interface, which makes this tool stand out from other paraphrasing tools. Its features are quite simple and easy to get around.
The tool will rephrase your content, but it will not alter its context or meaning. This will produce one of the best-rewritten content with its original meaning. Prepostseo paraphrasing tool rewrites blogs, essays, research papers, and articles online and prevents plagiarism. It does this by rephrasing sentences in a way that makes more sense.
It is a highly advanced tool for paraphrasing text since it works by replacing suitable synonyms and phrases in a document according to their context. This tool allows users to upload content in different formats including TXT, PDF, and Word.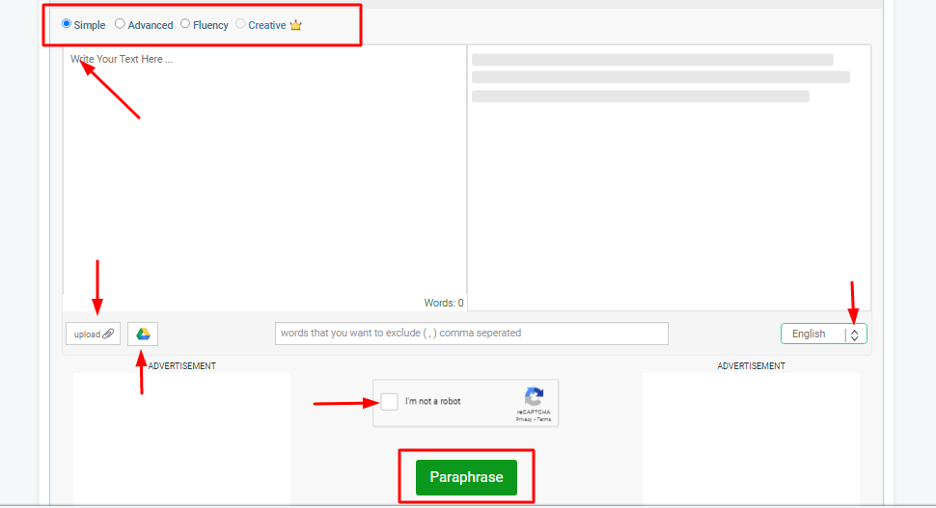 The paraphrasing tool divides its sentence rephrase features primarily into four modes: Simple, Advanced, Fluency, and Creative. You may choose whichever one best suits your needs.
Simple: This feature primarily deals with synonyms, and it does so by replacing some words with other suitable words. The structure of sentences is often not changed.
Advanced: In this mode, the words as well as sentence structures are changed. Furthermore, the Advanced mode also allows users to edit the output and enter their own suggestions.
Fluency: This mode simplifies the text and increases its readability score.
Creativity: This mode is only available for 'Premium' users, and it gives out the best results as compared to Advanced, Fluency and Standard modes.
2. Paraphraser.io
Another amazing tool in our top paraphrasing tools list is Paraphraser.io. It is a free tool that expertly paraphrases the text you require.
In comparison with other online tools, this paraphrasing tool is quite a reliable option. The best thing about this tool is that it will rephrase sentences on a human level. However, the 'Standard' mode is not very good since it just changes the synonyms
The artificial intelligence rewriter uses natural language processing (NLP) to rewrite the text (in select modes), making it one of the most advanced tools in the field. This paraphraser is available to assist you in rewriting a single sentence or an entire article whenever you feel the need to do so. However, if you are a free user, you will have to deal with a 500-word limit and a 1,000-word limit if you are a paid user.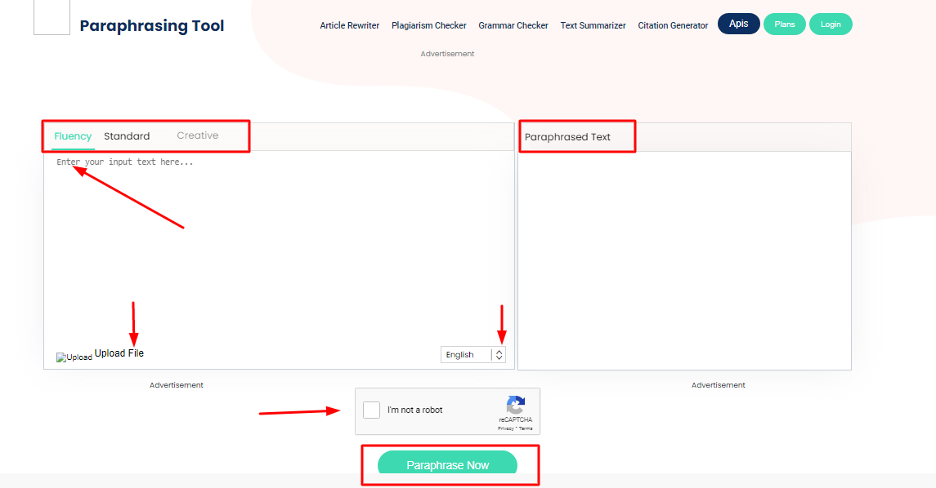 When you use this tool to create plagiarism-free content, it will replace terms with synonyms, and does not alter the overall meaning of the content. However, the original meaning of the piece is preserved by using this tool for paraphrasing, ensuring that the content remains valuable.
It supports multiple languages including French, Spanish, Indonesian, German, and Turkish. Paraphrser.io has the following three modes: Standard, Fluency, and Creative.
Fluency: This mood is utilized to enhance the natural flow and fluency of the content.
Standard. In this mood, you can add synonyms to your content without changing the overall tone.
Creative: This feature is accessible in the premium version only.
3. CleverSpinner
Our next best paraphrasing tool is CleverSpinner. With CleverSpinner's AI-powered working, you can transform the content you already have into something new in just a few minutes.
All you have to do is copy the content, paste it into the input box, and click the button. After a few seconds, your work will be available to be viewed. Because it is so simple to use, CleverSpinner has quickly become the most popular tool for rephrasing.
In addition, CleverSpinner is an excellent choice due to its affordable price plan as well as the simple but useful collection of features that it offers.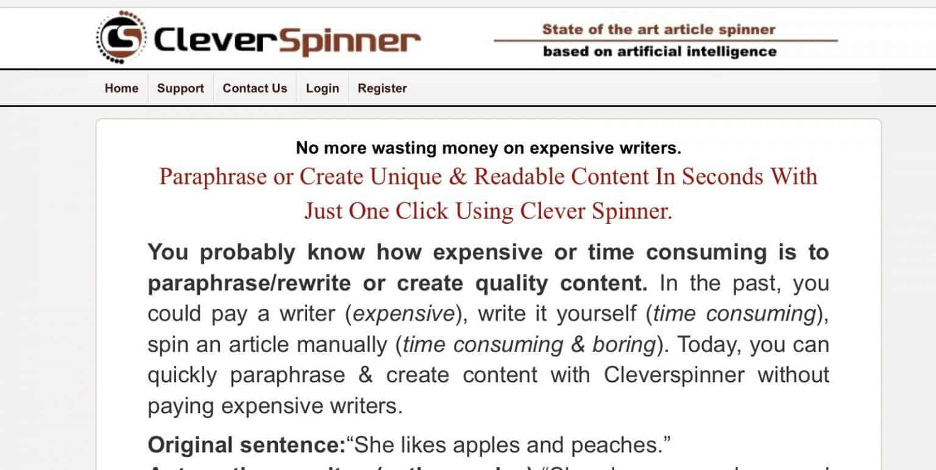 This is one of the most user-friendly and simple paraphrasing tools and article rewriters available, and favorite among students, researchers, and professional writers who want to create unique content.
CleverSpinner provides a more advanced degree of paraphrasing by converting words, phrases, and paragraphs at all levels of the text.
It understands both the context and the meaning in the text, it will select the appropriate synonyms every time.
In addition to that, it rewrites sentences, lists, and phrases
The content that it generates is not only completely readable, but it also passes the Copyscape test.
You have the option to try this tool for free for three days, with no further commitment required.
You will get fast and unrestricted access to the full features of the tool throughout the free trial period of three days.
4. Content Professor
The Content Professor is another useful tool for paraphrasing, and it provides paraphrasing service that is quite popular among students and content writers. It is possible to efficiently utilize the tool on any device since it is a web-based paraphrasing tool.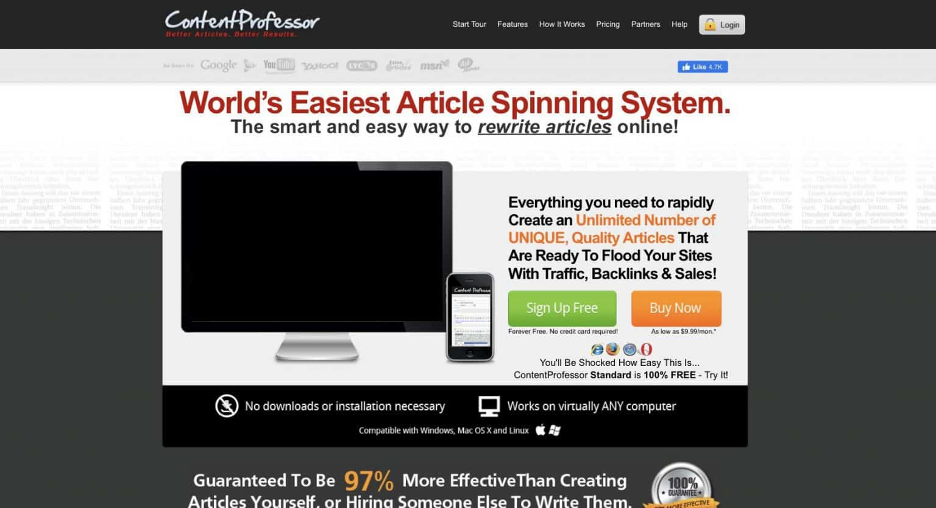 Using its synonym algorithm, Content Professor develops content that has a readability that is comparable to that of a person. Because it connects with Copyscape, it prevents plagiarism in almost any context. It will generate content quickly and efficiently.
It stores more than one hundred articles on its servers and makes it very simple for you to retrieve any of your articles. You may generate up to 5000 characters free of charge with the help of the Content Professor.
Conclusion
Having the ability to effectively paraphrase a statement is a skill that everyone should have. In general, paraphrasing is a talent that is useful in a wide variety of areas, including marketing, writing, social media campaigns, and other related fields.
But manually paraphrasing is quite difficult and time taking. That's why paraphrasing tools are the best options to utilize. So, before submitting your work, use a free online paraphrasing tool that does paraphrasing to ensure that it is plagiarism-free. The paraphrasing tools discussed above are ideal for that, and you can use one of them according to your needs and choice.