The mobile app development industry brings billions of dollars to developers. In 2022, the overall revenue from subscriptions reached $17.1 billion, and iOS apps took 77% of that. And indeed, the app's usage is very high, as the download statistics show. Even though more users download Android apps, which were 27.5 billion over the past 2022 year, applications from the App Store have brought in a lot of revenue.
As you can see, creating an iOS app for your business is a winning decision. If you want to make an income from your app or supplement the existing business model, you have to put effort into its creation. That is where an iOS app development company can assist you in your business. Learn how worthwhile it is to hire a reliable app development firm, and you will never think about the idea of making it on your own.
Cooperation with an iOS Development Service: What Are the Benefits?
iOS app development companies can build you an app from scratch, from your unique idea to the final testing and successful submission to the App Store. However, these are only some of the benefits cooperation with dedicated developers brings. See what you can get from turning to professionals.
Advanced Technical Possibilities
Let's suppose you run an online store, have a website, and want to turn your mission into something huge. You create your app to lure more clients and generate more sales. But without proper knowledge and tools, you will unlikely get the ball rolling.
iOS product development companies operate multiple tools and technologies that optimize and automate the app creation process.
Clear Vision of the Final Version
Another reason to hire a professional firm is that you will know what to expect and when to expect it. The first thing the development team will do is draw up a roadmap with all the processes and deadlines identified. And as long as the plan runs smoothly, you can ensure the app will be delivered on time.
Every trusted firm has a project manager responsible for making the plan to work out. And whenever you have any questions, you can clarify them with a dedicated team member.
Reduced Costs and Risks
Who better knows what risks are expected during the development process than those engaged in app building every day? Indeed, app development companies have years of experience in that field and can surely advise you on what difficulties you can come across.
Also, expert developers know what things you can save money on and what details require great investment. And that advice is precious, as you surely don't want to spend more than your expected budget.
Keeping Up with the Latest Trends
To be competitive in the app market, it is crucial to follow the latest trends. And the development team knows better about current trends regarding features, design, and ways of satisfying users. Thus, as long as you stay with the experts, you win more audiences.
Safety
The most important aspect of any kind of app development is security. And while you entrust the creation of your application to a development company, they become responsible for your data protection.
Your app users also expect to be protected from fraud and illegal practices. And mobile app developers bear that point in mind by advising you on the best methods to stay safe: incorporate biometric login, multi-level authentication, data encryption, and so on.
Handling Legal Issues
Professional app developers are also your advocates, as carrying on with the technical side will not be enough for a successful app release. Before you show your application to the world, you have to answer various legal questions.
For example, your app should be able to guarantee confidentiality for users. Thus, you will have to sign a non-disclosure agreement. For intellectual property, you must officially register everything you are developing: your logo, trademarks, patents for the ideas, and copyright. To be released on the App Store, you must pass the submission and meet all the agreements.
Post-Release Support
Your cooperation with an iOS app development firm doesn't end with an app release. As far as you go, professionals will be with you as your app needs new features, bug fixes, or simple improvements. And that is why, if you are determined to win in the long run, you have to build a long-term relationship with the app development company.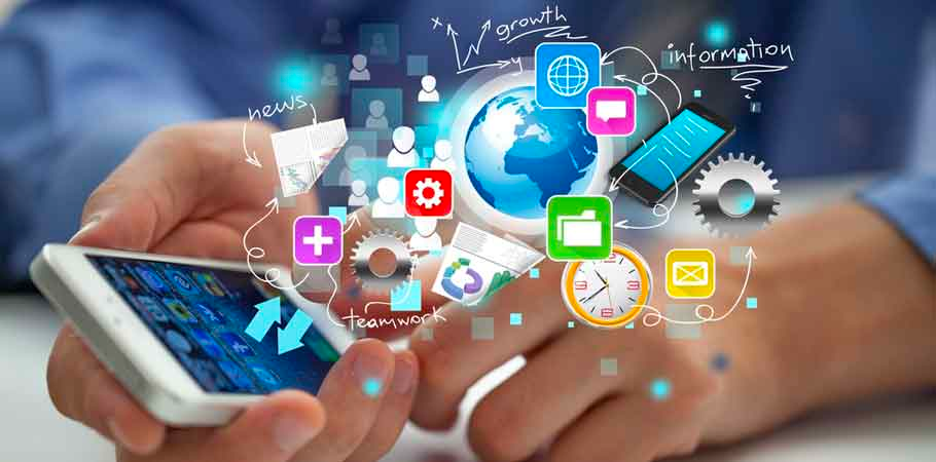 How to Identify a Trusted iOS App Development Firm?
Since there are so many options on the market, choosing one development company might be even harder than developing the app itself. So here are the things to consider when selecting the future for your application.
Experience and qualification. Needless to say, the more years of experience the firm has, the better. A solid background shows that this company has gone through many app development processes and has the right skills to help you with your idea.
Client feedback. Another great indicator of the firm's performance is customers' testimonials. Nothing will speak better than the impression of the services by people who already used these services.
Portfolio. If you want to see what your application will look like, look at the references and portfolio of the firm. The visual aids will help you decide whether this is the final result you want to see.
Communication. The key aspect of success is proper communication. The communication process must be set up so that you can reach out to the team at any time and get the latest updates on the project.
Last Words
The iOS app development process requires a team of professionals. That is why partnering with a development company can be beneficial for you. They will divide the process into stages, set deadlines, incorporate new tendencies, tackle legal issues, and guarantee a successful result.