You might be interested to know that Telegram has millions of users. This has made the Telegram channel one of the best social networks for advertising and branding. Having a Telegram channel has various benefits such as Introducing stores, goods and services, Telegram information and news in addition to, make money through Telegram channel ads.
This article will teach you how to create a Telegram channel in Windows (Desktop Telegram) versions of Android and iPhone.
Differences between a Telegram channel and a Telegram group
One of the most important factors that has made the Telegram channel one of the most popular ways of advertising is its major differences from the Telegram group. Before creating a Telegram channel, it was possible to build groups on most social networks such as Viber, WhatsApp, Instagram, and so on. But the Telegram channel has several major advantages over the group:
In virtual groups, there is a lot of fringe discussion about posts. This will cause your group to deviate from its original purpose.
Imagine, for example, a salesman launching a Telegram group to introduce his books. Introducing his store books, in which one user comments on that book, then someone protests against it. And finally, we see miserable bookstore posts getting lost in the middle of these discussions.
The same opportunity that I mentioned in the paragraph above (not including posts) makes you give your users a valuable archive of your services or products by building a Telegram channel. On the other hand, your users can easily find a post from your posts whenever they need to, and your post won't be lost among users' chats.
Another positive advantage of building a Telegram channel over the group is that you can see how many people have seen your posts.
Another feature of the Telegram channel in comparison with the Telegram group is that members of one channel do not have access to other members and no one can send private messages to other members, but in the group, members have access to each other, and this affects the privacy of your users.
A feature of the group is that you can see from moment to moment who is leaving the group and who is being added to the group. This can interfere with the posts as well as possibly create trouble for your group. But in a Telegram channel, you are completely free of these hassles.
Now that I've told you about the benefits of creating a Telegram channel, let's learn how to build a Telegram channel together.
How to create a Telegram channel?
Step One: Click on the new channel to start a Telegram channel
You first click on the same option shown in the photo.
Note that on the Desktop version, the same option is at the top right.
The following window will open for you. From this window, you select the "New Channel" option.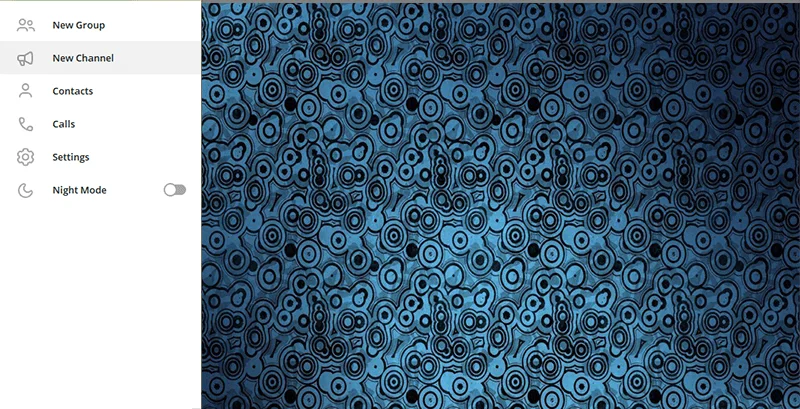 Step Two: Choose a name, short description, and image for your channel
In the next step, select a name, select a brief description of your channel activity and a suitable image for your Telegram channel
As you can see in the picture: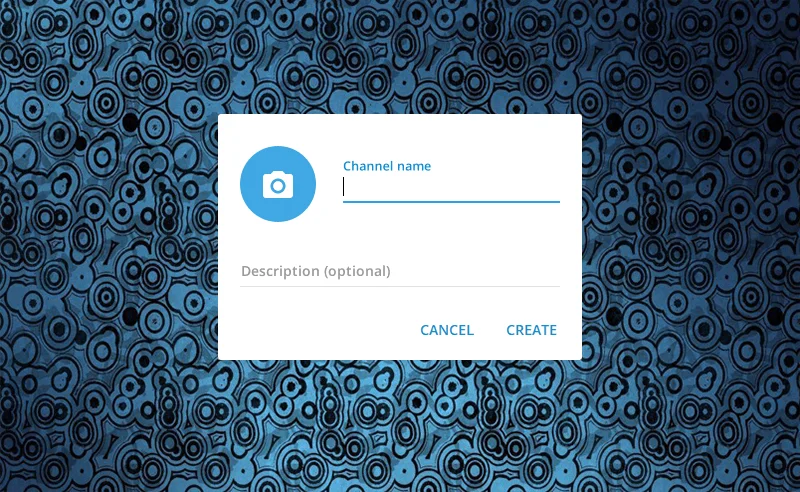 1. Enter the name of your Telegram channel here
2. In this section, write a brief description of your channel activity.
3. From here select a suitable image for your channel.
Step Three: Choose a Private Telegram Channel or Public Telegram Channel?
Next, you can choose whether your Telegram channel is private or public. Let me first tell you the main difference between a private and a public channel.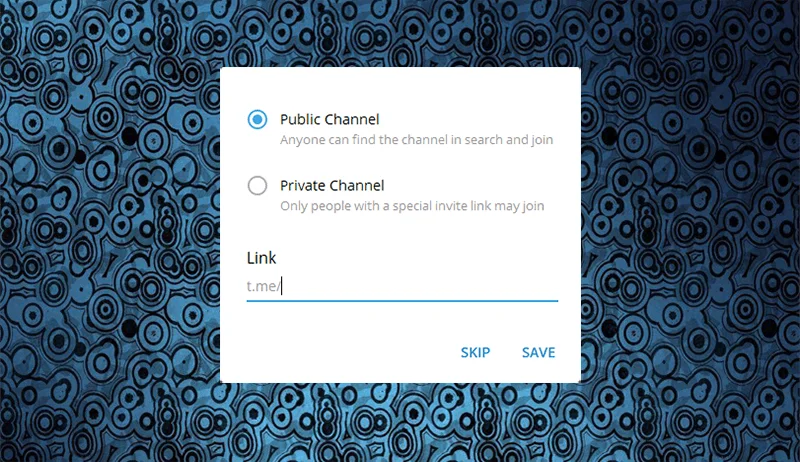 1. The first difference between public and private channels is that a public channel is found by searching. In fact, subscribing to a private Telegram channel is either via a Telegram channel link or forwarding a post to someone so that a person can enter the channel.
2. The second difference: When creating a public Telegram channel, you can specify the address or link of the Telegram channel itself, namely Telegram. me/username which is your channel ID username. But the Telegram private channel link is created automatically, with a long address containing a large number of letters.
3. Third Difference: Unlike the private channel where only the admin (s) can view the number of members, in the public channel, Telegram allows all users to view the number of channel members.
So the best way to advertise and get a better view is to build a public Telegram channel.
The following window will open for you after making previous adjustments and going to the next step.
Select the Public Channel option if you want to create a public Telegram channel. And if you want to create a private channel.
Note: If you create a public channel, you can create your own Telegram channel link through the same yellow box as shown, and then enter your channel name. Just be careful that the name must be in English and not exceed 5 characters.
Step 4: Invite people to your channel
Your channel is now set up and by clicking on the Next option you will see a list of your contacts that you can select who is going to add to your channel.
Your Telegram channel is now complete. You can send your Telegram channel link to anyone you want to join your Telegram channel. You can also forward one of your posts to others by clicking on the post on your channel.
The other option to motivate people to join your channel and increase its members and as a result, the channel views are buying Telegram members and views. Having a lot of views and members bring popularity and credibility to your business and channel. It plays like a marketing strategy to encourage the audience to join your channel.
Instamber buying Telegram members and view service is a good choice to improve the activity of the channel. As the amount of followers is the measurement for channel fame. And it affects the number of views that the channel receives.
So, try Instamber service and enjoy your channel growth.