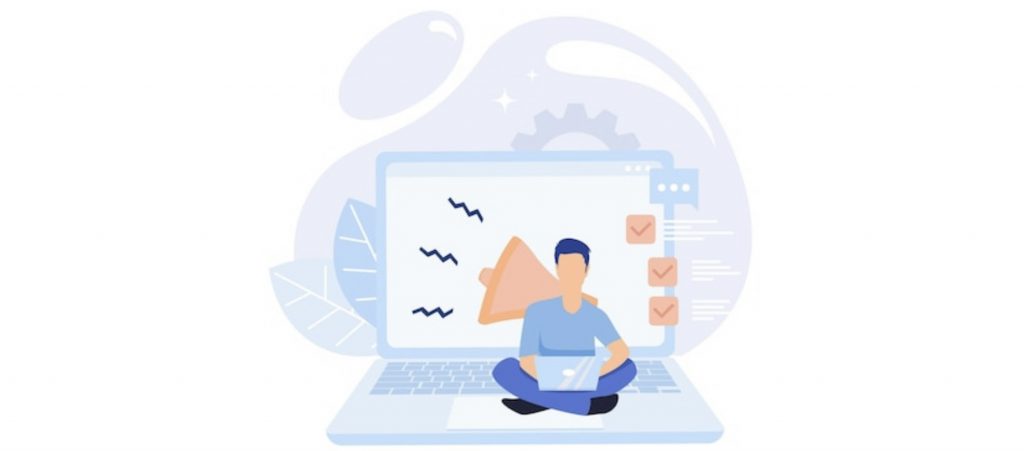 You already have your app. What's the next step?
The best software development company can design, test, and launch mobile platforms with efficiency. But they are not marketers.
Thankfully, a growing number of developers also work closely with marketing professionals who use various website localization tools to manage this business aspect.
Here are seven.
1. Customer Relationship Management (CRM)
Customer relationship management (CRM) is a process that helps you manage your relationships with customers and prospects. In app marketing, CRM matters because:
● It provides insights into customer behavior to create targeted campaigns that are more likely to get noticed and generate results.
● CRM allows businesses to provide the best possible service by analyzing customer information to better anticipate their needs.
● It provides the ability to quickly segment customers into different segments based on their preferences, behaviors, and usage of the product, helping you optimize internal operations as well as tailor messages effectively across different channels.
The best CRM platforms often have the following features:
● Automated lead capture and qualification
● Sales-force automation
● Email marketing integration
● Campaign management tools
● Reporting and analytics capabilities
2. Social Media Management and Monitoring
Social media management and monitoring are critical in promoting your platform, as they help you keep on top of your audience's needs and enable you to build meaningful relationships with the target market.
For example, actively engaging with content posted by users, paying attention to trends, or noticing customer feedback can help you identify areas of improvement or potential opportunities for growth.
Additionally, by promoting the app through various social media platforms, such as ads tailored to specific demographics or posts directed at those who may be interested in the product, you can reach a larger pool of leads more quickly and efficiently than through traditional offline methods.
What makes a good social media management platform? Usually, it has:
● Real-time monitoring of mentions of your brand across multiple platforms
● Analytics to measure the impact of campaigns
● One dashboard for different account groups
● Scheduling and publishing tools for content creation
App analytics are vital for understanding how users interact with your product and the performance of various promotions or campaigns.
To be more specific, these platforms provide in-depth insight into user behavior, metrics, and other key data that can help inform marketing and product decisions. In turn, you can create better customer experiences compared to traditional campaigns.
They're also able to discover valuable user segments and understand how their mobile products are performing in different markets. By leveraging such insights, businesses can optimize their ad placements, learn how to engage more users in certain areas, gain visibility on competitors' activities and performance, measure the impact of new launches, etc.
Good analytics tools offer:
● Real-time tracking of user engagement
● In-depth insights into user behavior and preferences
● Performance benchmarking for comparison against competitors
● The ability to automate reports and alert you when customer behaviors change
App marketing involves connecting with an ever-growing audience to drive app usage and generate revenue. Email marketing platforms bring forth the opportunity to reach users in a way that other methods fail to capture:
● By allowing businesses to track data, send personalized content, and engage with users on a more personal level, they are invaluable tools for this type of marketing.
● Email campaigns offer a much higher return than traditional channel marketing. This is why many companies now view email as the cornerstone of their app or digital marketing strategy.
The best email marketing platforms should have:
● An intuitive drag-and-drop editor for creating campaigns
● Real-time analytics and tracking to monitor performance
● Ability to break down the email list into various segments
● Integration with other services and applications
5. Pay-Per-Click (PPC) Advertising
By leveraging the power of pay-per-click (PPC) ads, companies can target and reach their desired demographics more cost-effectively than ever before.
With features like in-app targeting, geo-targeting, and audience segmentation, companies can find the right users to generate meaningful user acquisition or loyalty.
Additionally, PPC campaigns allow you to test different messaging without consuming a large slice of your budget, making them ideal for gauging the effectiveness of various strategies and finding the ones that drive the most engagement from customers.
Good PPC platforms have these features:
● Ad creation, optimization, and tracking
● Intuitive dashboards for insights into performance
● Audience-segmentation capabilities
6. Search Engine Optimization (SEO)
The app market is more competitive than ever, with marketers vying for visibility amid the abundance of apps available in stores. Search engine optimization (SEO) platforms can be invaluable tools in this competitive landscape.
Not only do they help with visibility on search engines, such as Google and Bing, but they also give app marketers access to valuable data that allows them to make informed decisions.
Further, they help optimize apps for discovery and engagement. In fact, you can utilize the same SEO principles for more specific search engines, such as YouTube.
A good SEO platform should provide:
● Detailed keyword research to inform your marketing decisions
● Audience insights to better segment users and target them with the most relevant campaigns
● The ability to monitor traffic from organic searches and other sources
● Content marketing capabilities
SEO audit and link-building tools
Graphic design platforms provide businesses with a powerful suite of creative tools that enable you to quickly and easily create beautiful, eye-catching visuals that will help engage potential customers.
Here are the possible use cases:
● Illustrate how an app works
● Showcase the platform's features
● Create branded logos and graphics for social media posts
● Design data-driven visuals to demonstrate the impact of a product or service
● Craft infographics to share noteworthy information with customers
● Creating "explainer" videos that show how your app works
The best graphic design platforms should have:
● A diverse library of templates, graphics, and fonts
● Easy-to-use editing tools that are accessible to users of all skill levels
● Collaborative tools
● Integration with leading design and productivity applications, like Adobe Creative Suite
Although app marketing can be challenging, many tools are available to help businesses succeed. From email campaigns and PPC ads to SEO and graphic design, each of these strategies provides its own set of benefits that can be leveraged to create powerful campaigns that drive engagement and conversion.