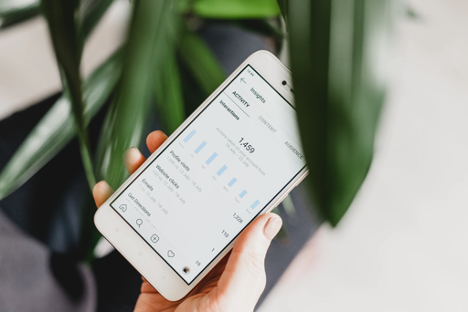 Whether you're an influencer or a business doing marketing, Instagram has proven itself to be a valuable platform. Instagram is great for marketing, as you can easily reach out to people all around the world. Many users discover brands from Instagram and seeing as e-commerce has become a bigger trend, many Instagram users even shop on the platform. Therefore, Instagram is an integral way to build your business. Here's how you can take advantage of the platform.
There are several reasons why people follow a certain Instagram profile. Maybe it's because the profile is an expert in that field or because the profile resonates with the follower in some way. Either way, there are different approaches to becoming more visible on the platform.
A good example is running a contest on Instagram. There is nothing more expensive than something free, as the proverb says, and contests are a great way to not only experience good sales if you run a business but also to gain new followers. Many businesses encourage users to like the post or tag a friend in order to enter the contest, and by doing this you will see great engagement in your posts. 
With a great Instagram-business follows a great strategy. Therefore, scheduling your content in the form of a calendar is a great solution. For one, it improves the productivity of your team, as a calendar can help you organize your posts, so you can make more use of your time. Secondly, it can help you improve the quality of your content.
And as mentioned by Saasgenius, there are different ways to plan a social media calendar. For example, you can choose designated days to post. This way you become visible on Instagram when there are high levels of engagement, so you can gain likes and follows.
Making Reels
Since Instagram announced the release of Reels as a competitor to TikTok, businesses have taken advantage to record entertaining videos. The Reels often include dancing trends, but also businesses highlighting their own products. Instagram users can scroll down and watch fun videos while discovering new brands. It can take some time to find out which content works, but this is a very valuable feature to target younger users.
In general, the primary users of Instagram are between 18-34 years old according to a report from Hootsuite. This tells us that the majority of the audience are Millenial and Gen Z users. Even though your audience can differ slightly from that demographic, they will probably be around the same age range. Furthermore, knowing the gender and regional demographics can also give you an idea of what they want. Knowing your audience is crucial for knowing how to make targeted content, so you can create a strong strategy.
Changing your profile to a business profile
Lastly, if you haven't already switched your profile to a business account, this is the time. There are several features, such as getting access to data about your followers and ads on Instagram so you can earn money on paid promotions. Also, having it in your bio strengthens the trustworthiness of your business.